The Screen Media Makers Industry Summit: Making it in film, television and streaming.
Saturday, March 18, 2023 at the Living Arts Centre from 10am-5pm
The film, television, and streaming industry needs fresh stories from new voices. You have stories to tell but are challenged by the very size and nature of this complex industry. How do you get in the game? You need a plan to get your stories made and seen. The Screen Media Makers Industry Summit: Making it in film, television and streaming can help you with that.
Sponsored by TD Bank Group and presented by Mississauga Arts Council in partnership with producer, Cathleen MacDonald, The Screen Media Makers Industry Summit is a full day of in-person conversations, interactive simulations, and networking to help emerging screen-based storytellers navigate the system to fund, produce, and distribute their projects.
Join us for this exciting event on Saturday, March 18, 10 AM – 5 PM at the Rogers Theatre in the Living Arts Centre. Tickets are $17 and cover the cost of lunch and refreshments.
---
About this event:
What: Screen Based Media Makers Industry Summit: Making it in film, television and streaming
Where: Rogers Theatre – Living Arts Centre
When: Saturday, March 18, 10 AM – 5 PM
Ticket Cost: $17 (Covers Lunch)
Tickets: bit.ly/ScreenMediaMakersIndustrySummit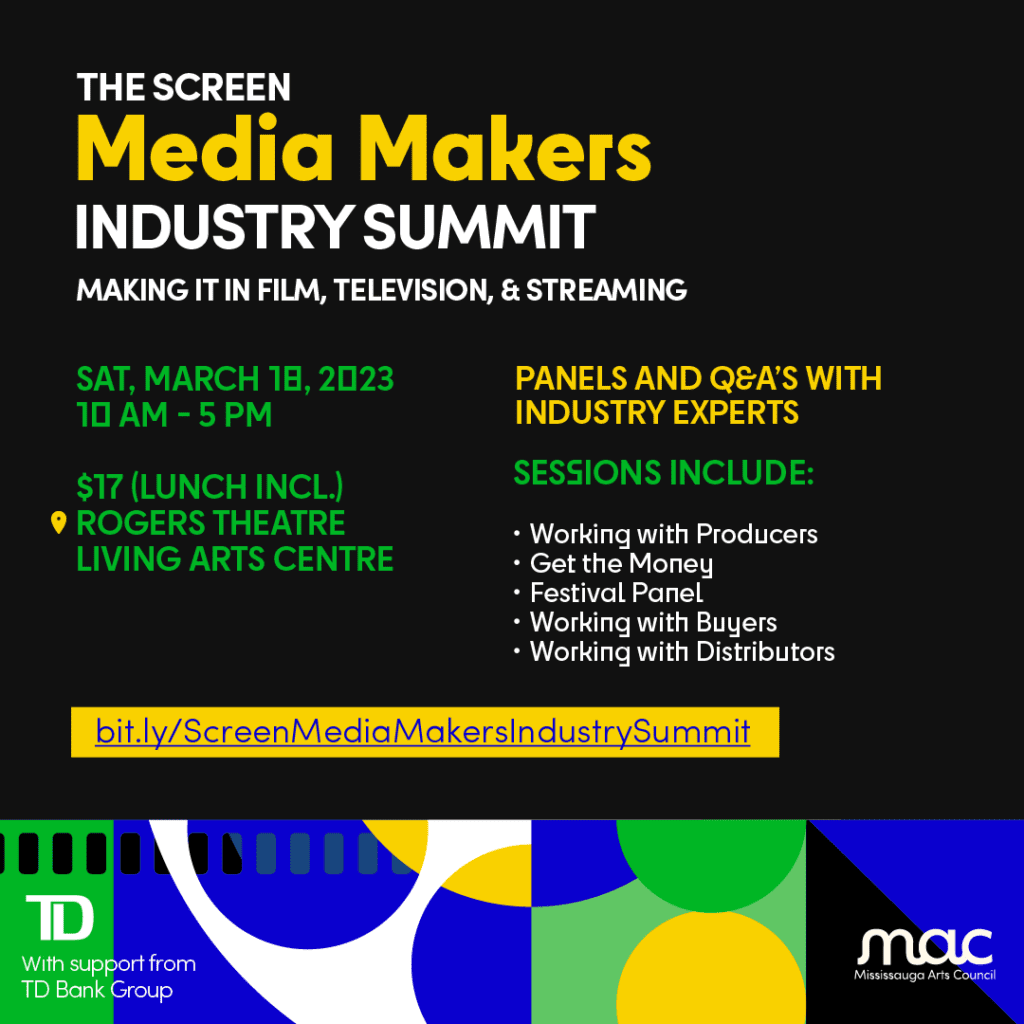 ---
Schedule for the Screen Media Makers Industry Summit
Agenda is subject to change. All sessions include opportunities to ask questions directly to industry experts. Speakers and panellists will be added in as they are confirmed.
10:15 AM – 11:30 AM – Working with Producers
11:45 AM – 1:00 PM – Get the Money
1:00 PM – 1:45 PM – Networking Lunch
1:45 PM – 2:15 PM – Festival Panel
2:15 PM – 3:30 PM – Working with Buyers
3:45 PM – 5:00 PM – Working with Distributors
---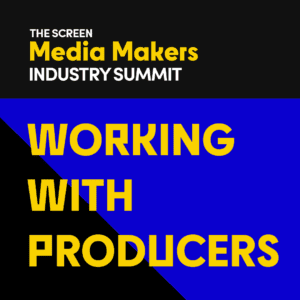 Join producers and industry experts to learn how teaming up with an established producer can help you open doors and get your project made in Working with Producers. Learn how to connect with producers and what they look for in a project and partnership. Narrow your producer search with our mock "Producer Matchmaker" speed session. Tell us your project's format and genre such as feature film, documentary, half-hour comedy series, reality series, etc. and our experts will help you focus your producer search.
Panelists: Josiane Blanc, Sean Buckley, Shazia Javed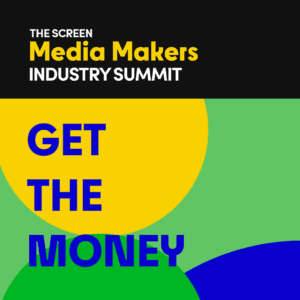 Put the Fun in Funding at Get the Money! Join film funding experts to learn about available industry funding sources and how projects are financed. Then, participate in "Speed Funding". Tell us your project's format and genre. Based on industry averages, our experts will create funding plans.
Panelists: Jeanette Kong, Nicole McKechnie, Faran Moradi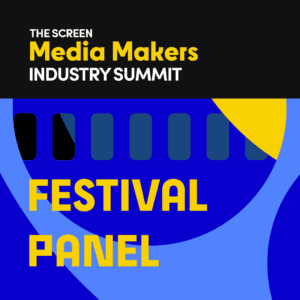 Hear from local festivals at our Festival Panel! Joining us is the Oakville Film Festival (Wendy Donnan, co-founder, Executive Director and Programmer), Ekran Film Festival (Speaker TBC), and Mosaic International South Asian Film Festival, (Arshad Khan, Festival Director).
Panelists: Wendy Donnan, Arshad Khan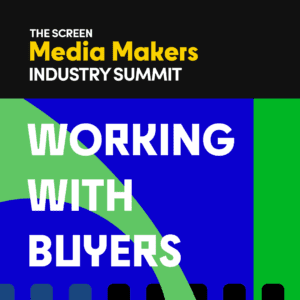 Join buyers and other experts to learn who buys screen content, including who accepts pitches from new and emerging creators at Working with Buyers. Learn the difference between a commissioned project and an acquisition and what this means financially. Learn about pitch markets, pitch portals, and other opportunities to sell your project. Then participate in a "Mock Market". Tell us your project's format and genre and our experts will suggest potential buyers.
Panelists: Lisa Baylin, Fayeque M. Townsend-Rahman, Vinuja Shanthasoruban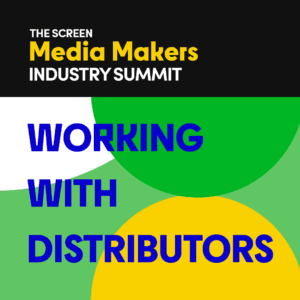 Unlock your project's potential through distribution at Working with Distributors. Learn about the different territories and rights, how to create a distribution plan that's best for your project, hybrid distribution, and how to negotiate with a distributor. Then participate in our mock "Distribution Plan" speed session. Tell us your project's format and genre and our experts will create potential distribution plans. We'll try to do as many projects as possible.
Panelists: India Blaisdell, Marina Cordoni, Mary Cubello
---
Screen Media Makers Industry Summit Event Producer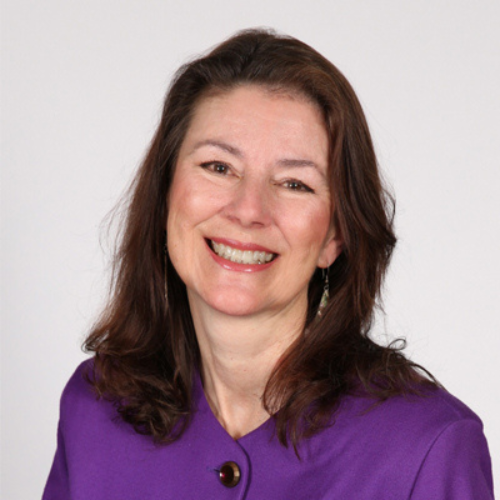 Cathleen MacDonald is a Canadian filmmaker whose fiction and documentary features, shorts, and series have screened at festivals and have broadcast nationally and globally. Her work includes the series WORKING ANIMALS (Discovery Channel, Animal Planet, and Canal D), the feature documentary ANIMAL IQ TEST (Animal Planet) the series MOVING ON (CBC, TVO), DE-ESCALATE produced with support from the Ontario Arts Council, and the anthology art series, THE LOST MUSEUM. Cathleen serves as a speaker and juror for industry festivals, organizations, and funders, and is a board member with the Oakville Film Festival. She has an Honors BFA in Film Production from York University.
---
Screen Media Makers Industry Summit Presenters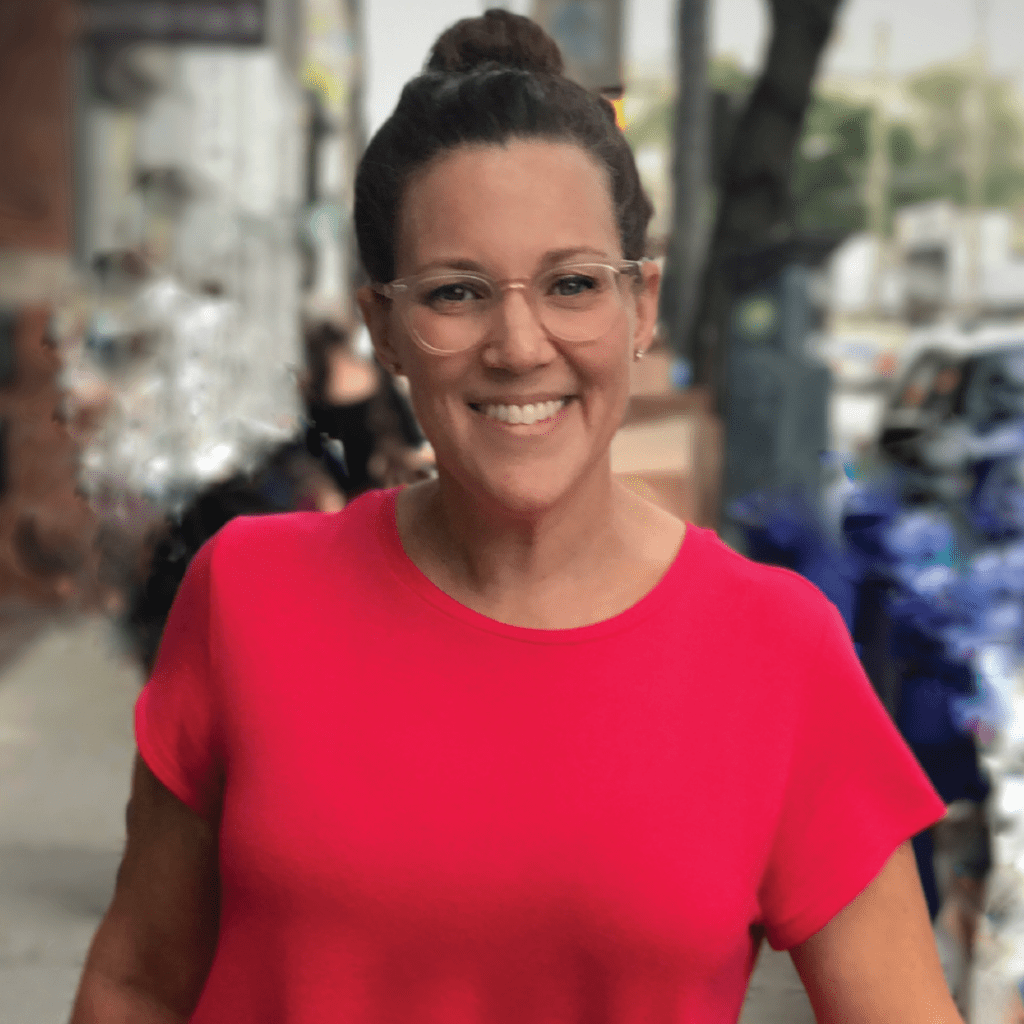 Lisa Baylin
Director, Scripted Development at Cineflix Productions
Biography

An Emmy Award winning creative producer with over ten years of scripted development, production and directing experience, Lisa Baylin manages the scripted development team at Cineflix Productions. Over the course of her career, the series she has produced have been showcased on Hulu, CBC, Bell Media, and Funny or Die, and she has partnered with the Just For Laughs Comedy Festival, Disney and Universal Music to create original works.
Selected award-winning series include the Canadian Screen Award-winning series SAVE ME SI & SII and SPACE RIDERS SI & SII, the Streamy Award-winning series EPIC STUDIOS, and the Emmy Award winning series GUIDESTONES SI & SII. Since 2012, Lisa has been a consultant for the Canadian Media Producers Association and participated in collective
bargaining talks between the CMPA and ACTRA, DGC and WGC.
Josiane Blanc
Writer, Director, and Producer at Sahkosh Productions
Biography

Josiane Blanc is a writer, director, producer, passionate about social issues and cultural interactions. Josiane's versatility allowed her to occupy a wide range of positions in Canada, Europe, South America and Africa. In 2016, she developed and directed for TFO Jeunes d'exception (Amazing Teenagers), a 7-episodes documentary webseries about exceptional teenagers who have distinguished themselves by their actions, inventions and / or community engagements. Alumni of Black Women Film Canada's leadership program in 2017, Doc Institute's Breakthrough program in 2018, Banff Media World Fellowship in 2019, winner of 3 prizes during UnisTV's emerging director's film competition, winner of the ONF(NFB) Tremplin Emerging Directors competition & winner of the Cuban Hat Pitch at Montreal Documentary Film Festival in 2019.
Josiane is also a fellow from Hot Docs Accelerator lab in 2020 as well as the recipient of the Youth Media Alliance Thérèse-Pinho bursary and the Academy's mentoring program for women directors. In 2020, Tales of Ordinary Fatphobia, a short documentary produced by the NFB regarding the impact of fatphobia on the mental health of kids and teens, premiered on Radio-Canada and was described by critics as treasure of delicacy, hard-hitting, difficult to watch but necessary film.
In June 2021, Ainsi va Manu, her 7-part short form series, was broadcast on the online platform of French broadcaster TV5 & TFO and was selected for several international festivals winning a total of 15 awards. The series is now renewed for a second season. That same year, Josiane had the opportunity to produce and host the French episodes of Strong & Free, an Historica Canada and Media Girlfriends podcast series about Canadian Black history. Strong & Free recently won the Gold Award for Best Podcast: Arts, Culture and Society at the Digital Publishing Awards while also being selected on Amazon music's best podcasts in 2022. Josiane is currently in post-production on her documentary, Words Left Unspoken, and is a writer on several children's programs. In 2022 she won the WIFT Showcase Best Directing award for HOGTOWN and was chosen as one of Playback's 10 to watch in 2022.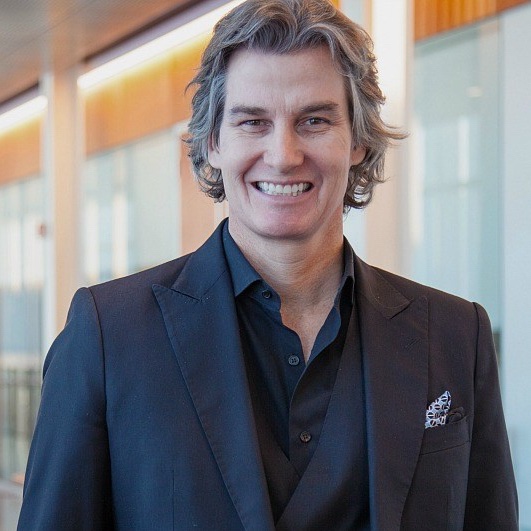 Sean Buckley
CEO and Producer at Buck Productions
Biography

Sean Buckley is an award-winning producer and entrepreneur with over thirty years of experience. He is the driving force behind Buck Productions.
Over the past 25 years, Buck Productions has become one of the most recognizable content houses in North America, known for pushing storytelling boundaries across a plethora of mediums. Sean lives and breathes the corporate motto, Versatile as Buck, producing everything from Unscripted Television to Branded Content, Feature Documentaries to Feature Films and, most recently, Scripted television. Sean feels privileged to have produced stories for many of the major broadcasters in North America and to have series in Buck's slate that have sold to over 137 countries.
Sean's goal has always been to create stories that people want to watch, but even more than that, to foster and champion a community of like-minded individuals as they journey through the industry. Strengthening Canada's creative change makers and their stories for the past 25 years while advancing storytelling into the future, that's the legacy to which he is most proud.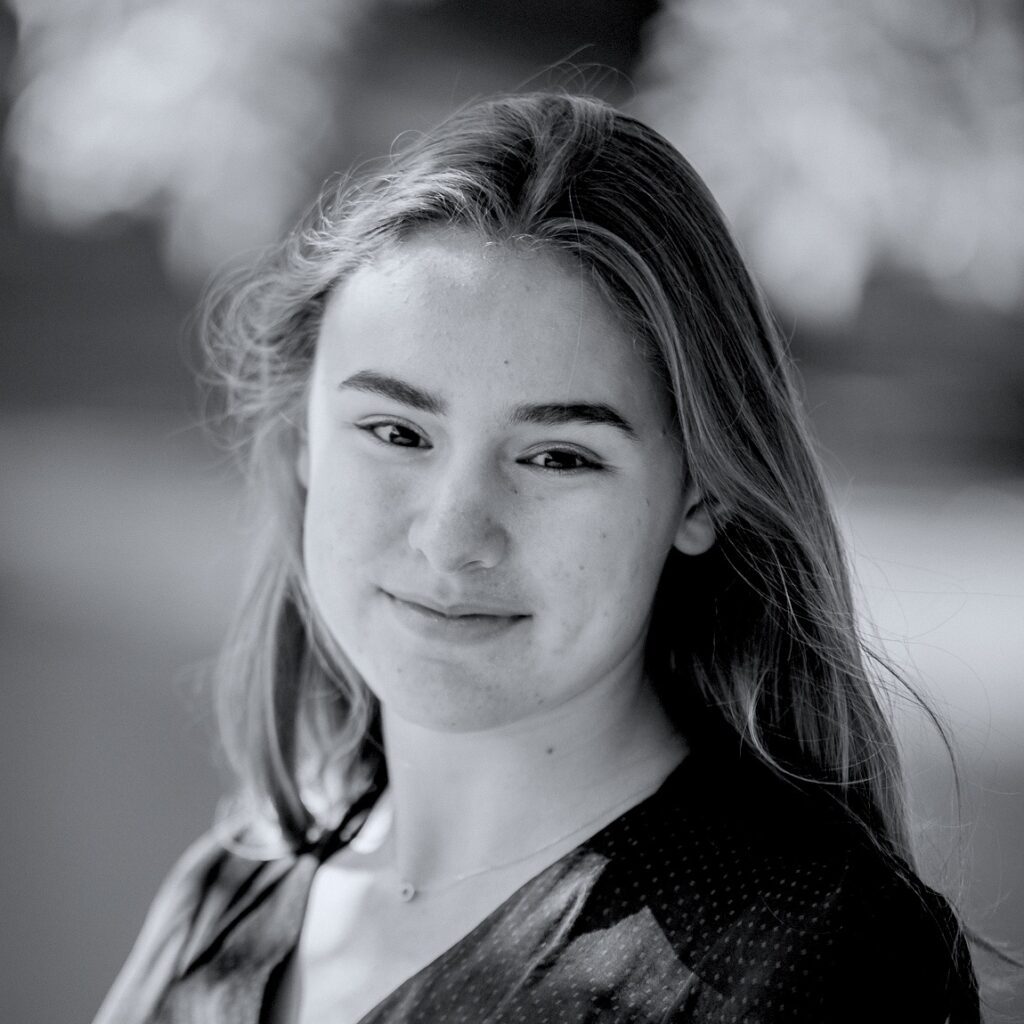 India Blaisdell
Theatrical and Operations Coordinator, LevelFILM
Biography

India Blaisdell is a Toronto-based film professional and graduate of McGill University. Over the past two years at levelFILM, an independent distributor, she has handled several Telefilm Marketing program applications and assisted with the acquisition and release strategy of numerous films, most notably CSA-winner Scarborough (2021) and Independent Spirit Award-nominee The Inspection (2022).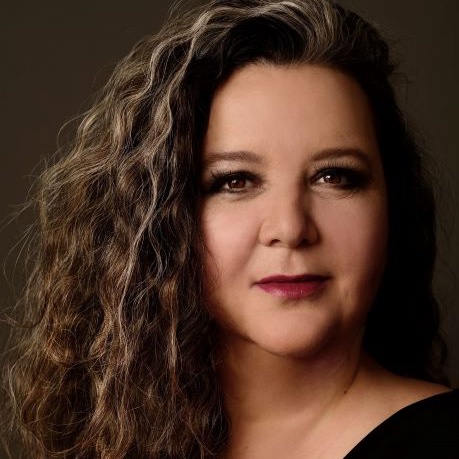 Marina Cordoni
Founder, Lead Producer, Marina Cordoni Entertainment (MCE)
Biography

Marina Cordoni is the Founder and lead Producer of MCE, a Toronto based company dedicated to developing and producing original feature film and series. The stories she is passionate about bringing to life are unique, yet universal in the human experience.
Cordoni is a project builder, an experienced boots-on-the-ground producer, managing the production experience from the option of material, all the way through to the release. Over the last ten years, Cordoni has overseen hundreds of crew members and garnered millions in funding and financing via government agencies, financial institutions, tax credits and distribution companies. She is versed in all forms of budgets, cost reports, cash flow and negotiations.
As a former studio executive, Cordoni was involved in the financing and distribution of hundreds of hours of film and long form content internationally. This experience positioned her well to understand global trade, and how to build successful films for an audience.
Recent Producer credits include 'Never Saw It Coming' (Telefilm / NOHFC / Crave) the first ever movie based on the New York Times bestselling author of a Linwood Barclay novel and 'American Hangman' (Telefilm / NOHFC / Ontario Creates / Netflix) starring Donald Sutherland and Vincent Kartheiser.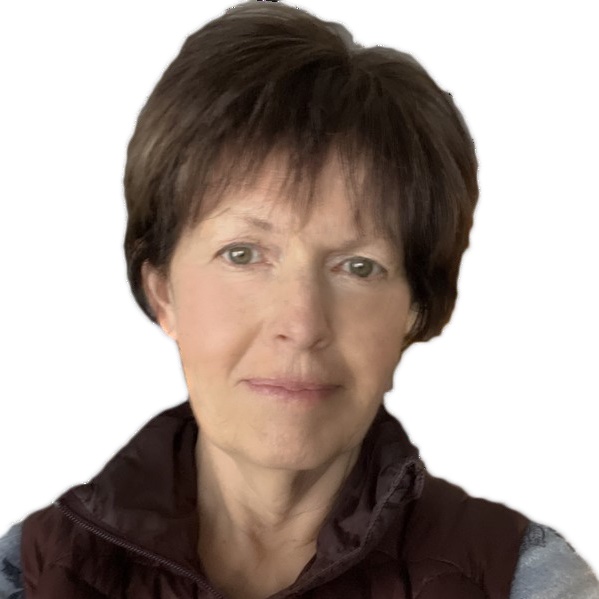 Mary Cubello
Marketing/Product Acquisition Manager at McIntyre Media
Biography

With over 30 years experience in the non-theatrical industry, Mary Cubello seeks out video content that is relevant to the curricula and courses offered by educational institutions. McIntyre Media is a leading distributor of video content (short-form, documentary, and features) to the educational and library markets across Canada. They reach K-12 schools, post secondary institutions, school boards, public libraries, health units, and substance abuse and mental health departments. They sell content on DVD and on their proprietary subscription-based streaming platform.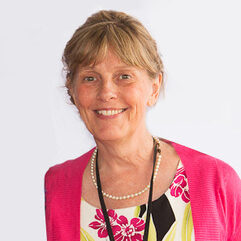 Wendy Donnan
Executive Director, Programmer, Oakville Film Festival
Biography

Wendy Donnan has over 25 years of experience working in the film and TV Industry as an independent Producer. Wendy also worked in the broadcasting industry as a Television Executive for 20+ years, at both TVOntario and was also the VP Programming /Marketing and founding Director of Programming at OUTtv network.
Wendy is also co-founder, Executive Director, and Programmer for the Oakville Festivals of Film and Art, which runs the Oakville Film Festival, now in its 10th year. Wendy has produced and Executive produced many hours of programming, including the recent award- winning documentaries 24×36: A Film about Film Posters (2016), and The Names of the Flowers (2019).
Recent films in pre-production include, Welcome to My World, which chronicles the life story of Canadian singer/songwriter, Jeff Poolton, as well as Bee Queens: Collaborating with the Hive.
Wendy is a Professor at Sheridan College, Oakville, in the BFTV Programme, teaching courses in Production Management, Producing, Canadian Culture, and Media Theory and Criticism. She also teaches at York University and Wilfrid Laurier University in film and communications. Wendy is in the final stages (ABD) of her PHD from York University in Communications and Culture, with a focus on Canadian cultural studies.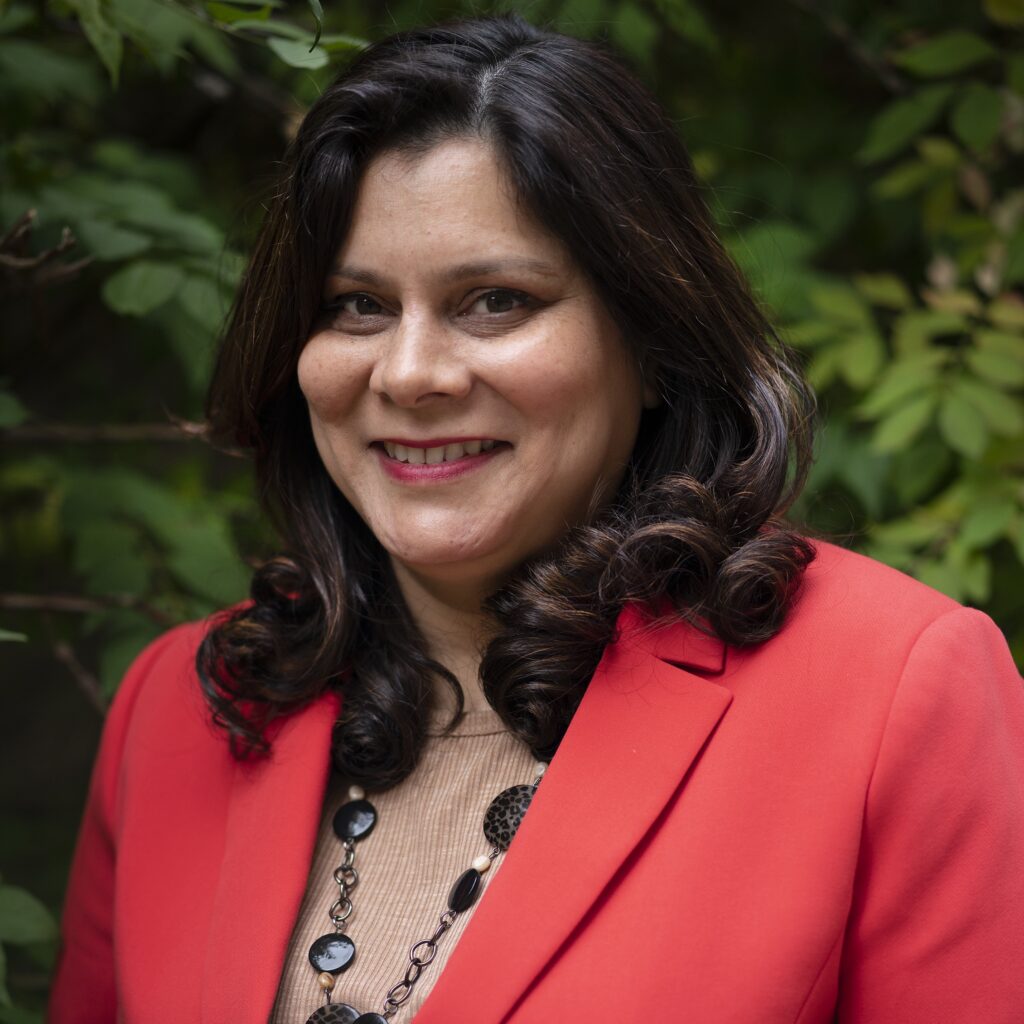 Shazia Javed
Producer, Director, LifeSketch Media
Biography

Shazia Javed is the Founder, Producer & Content Creator at LifeSketch Media, a production company that is committed to nuanced storytelling & perspectives from historically marginalised communities. Her documentary, "3 Seconds Divorce" streamed worldwide on Netflix, won the Reelworld Audience Choice Award and was invited for impact screenings across the globe. Her docu-short, "Namrata" was produced by the National Film Board and was a finalist for 3 AMPIA awards. Shazia's work has screened at prestigious film festivals such as Hot Docs, Doxa, MIFF and Durban International among others. She is an alumna of Banff Spark Accelerator for Women in the Business of Media; Reelworld E20; Women in Director's Chair; BIPOC Film & TV Showrunner's bootcamp; and the DOC Breakthrough program where she won the pitch prize sponsored by Rogers Media and CBC. She has garnered support from Canadian and international broadcasters, various arts councils, IPF, CMF and ISO for her projects. Shazia has two MARTY awards to her credit and is an inductee of Playback's 10 to watch. She is currently working on a robust slate of projects at LifeSketch Media.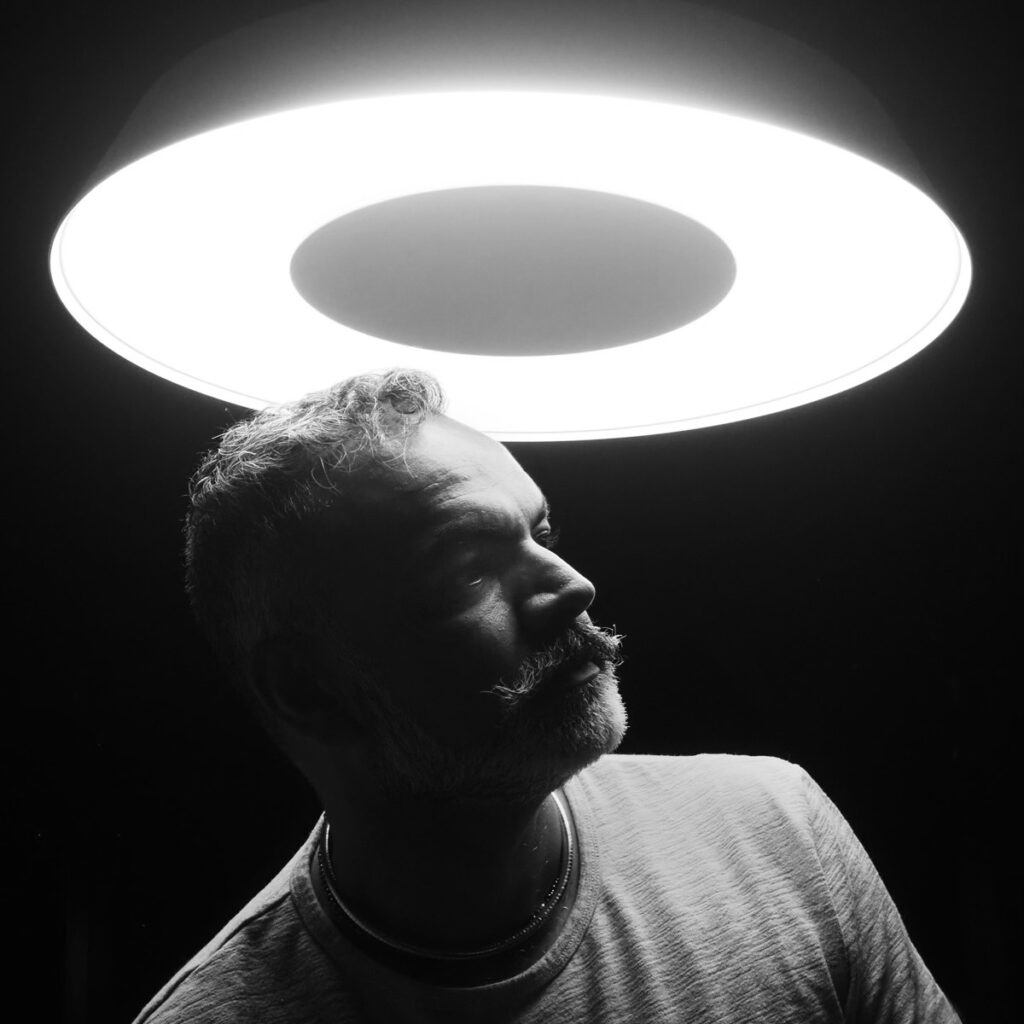 Arshad Khan
Film Festival Director, Mosaic South Asian Film Festival
Biography

Arshad Khan is a multiple-award-winning Canadian filmmaker who has a diversified slate of interests. He is a writer, director, production designer and film programmer with several long and short form films to his credit. Khan has been working on inclusive, intersectional cinema that represents unsung voices for two decades and is a pioneer for LGBTQIA rights amongst South Asians living in the West. After great success with his autobiographical documentary ABU, Khan is currently developing his first fiction feature with support from Telefilm Canada and SODEC. He is also the Film Festival Director for Mosaic International South Asian Film Festival (MISAFF).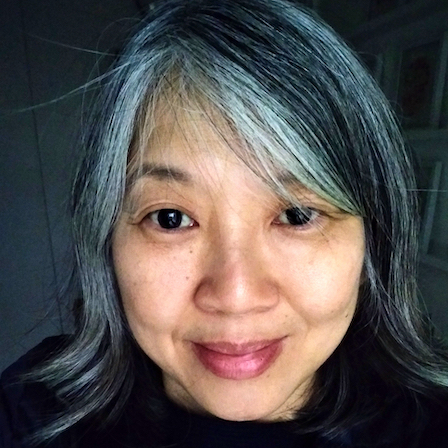 Jeanette Kong
Producer, Director, Writer and President of Jiang Media Inc.
Biography

Jeanette Kong is a Toronto-based producer, director and writer. She has more than 20 years of media experience in Canadian public television at TVO and as an independent producer and award-winning director. In 2022, Jeanette was selected for the Rogers-Black Screen Office Script Development Fund and was a participant in the inaugural National Screen Institute-European Audio Visual Entrepreneurs On-Demand Access Program supported by Canada Media Fund for mid-career BIPOC Producers. Since 2021, she's mentored emerging filmmakers as part of the Toronto Arts Council's Newcomer and Refugee Artist Mentorship and Mentor-in-Residence Program.
Most recently, she produced A Brief Record of My Father's Time at Sea, a feature documentary about a young Chinese man's intimate account of his immigrant journey from China to Jamaica in 1949 — and then Canada. The film received support from the Ontario Arts Council, Toronto Arts Council and Canada Media Fund and had its world premiere at the 2021 Reelworld Film Festival. It was broadcast on TVO and is available on-demand on TVO.org. It was nominated for Research at the 2022 Yorkton Film Festival Golden Sheaf Awards. The film had its International Premiere at the Trinidad & Tobago Film Festival and its US Premiere at the Immigration Film Festival.
In 2013, Jeanette directed and produced the feature documentary Finding Samuel Lowe: From Harlem to China. The film was shortlisted for Best Diaspora Documentary at the 2014 Africa Movie Academy Awards. In 2015, ReelWorld Film Festival selected the documentary for its Opening Night Gala Film. It won the ReelChoice Audience Awards for ReelWorld's Toronto and Markham Festivals. The film was broadcast on PBS, The Africa Channel and the Flow Network in the Caribbean.
She also produced two short documentaries — The Chiney Shop and Half: The Story of a Chinese-Jamaican Son — under Ms. Chin Productions. They screened at many international film festivals and museums including the Trinidad & Tobago Film Festival, Regent Park Film Festival, Art Gallery of Mississauga and Penn Museum. In July 2014, the documentaries were chosen to commemorate the 160th Anniversary of the Arrival of the Chinese to Jamaica at the Institute of Jamaica.
Her company Jiang Media Inc. is a member of the Canadian Media Producers Association. Currently, she has two documentary projects in development and is working on her first screenplay.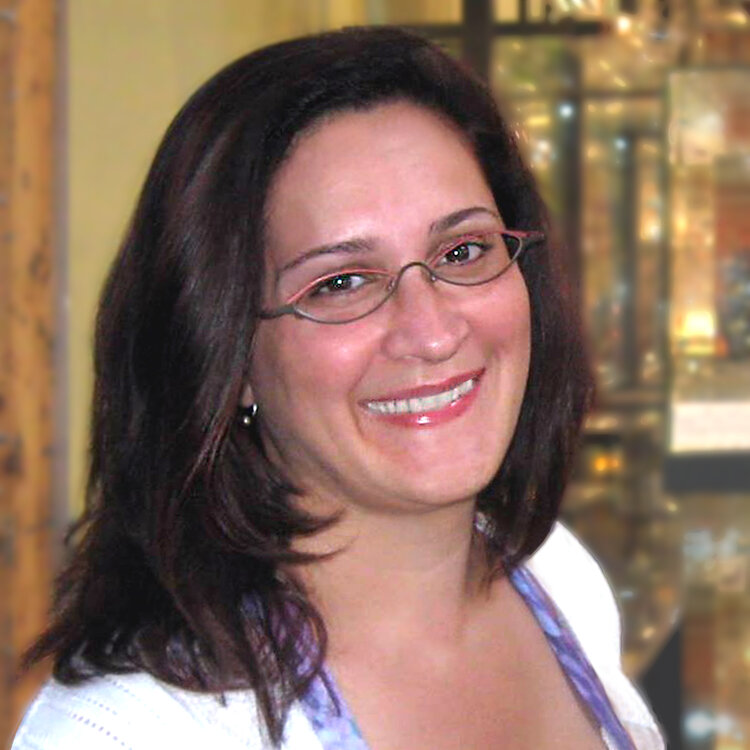 Nicole McKechnie
Line Producer, Business Affairs, Arbon Productions
Biography

Nicole McKechnie has been in the business of making television for over 25 years, producing and directing entertaining and educational multi-screen content for kids, small and big! In recent years, she has been providing her business expertise to independent documentarians as line-producer and business affairs consultant, for a range of projects from feature length Shadow of Gold and A.rtificial I.mmortality, to several one-offs CBC's Nature of Things and Docs POV, and series Political Blind Date and Stay Tooned.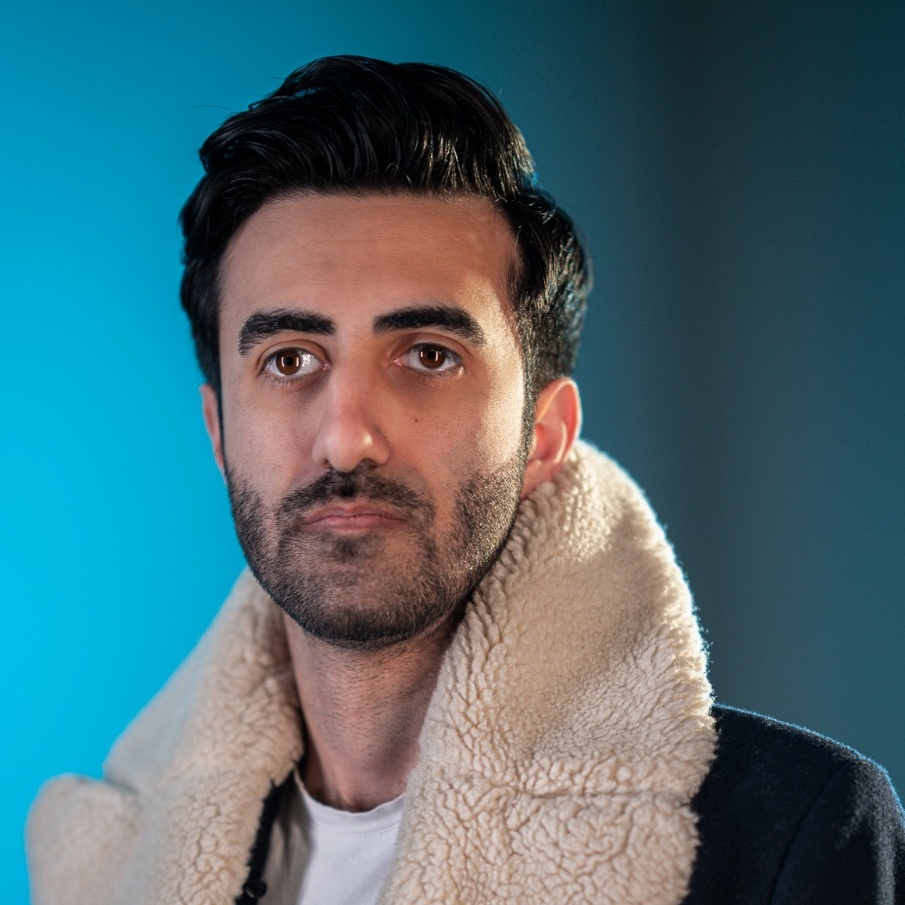 Faran Moradi
Producer, Director, Black & White Media
Biography

Faran Moradi is an Iranian-Canadian filmmaker, born and raised in Ontario, best known for his feature film "Tehranto". Growing up in small-town-Ontario and in an immigrant household, the possibility of a career in filmmaking was faint. The storytelling traditions of Faran's cultural background ended up dominating his interests and thrust him into an industry where he had no connections and contacts. After having made numerous films during his studies at Sheridan College, Faran went on to direct and edit on Emmy Award winning TV shows including "Odd Squad", and write and direct the award winning short film "Blackpowder and Guilt". His most recent credits include four episodes of the Hulu series "Holly Hobbie", and as a director observing on the CBC show "Moonshine". Tehranto, which was a Telefilm Talent to Watch winner, won the "Best Feature Film (Drama)" award at Cinequest and the Audience Choice Award at OCAN in 2022, and earned two CSA nominations, including one for Faran. He is currently in development on an Iranian-Canadian Mob-Dramedy series, a grounded sci-fi feature film, as well as a dramatic father-son story set in the east coast titled "Cry Wolf" for which Faran won "the Big Pitch" prize.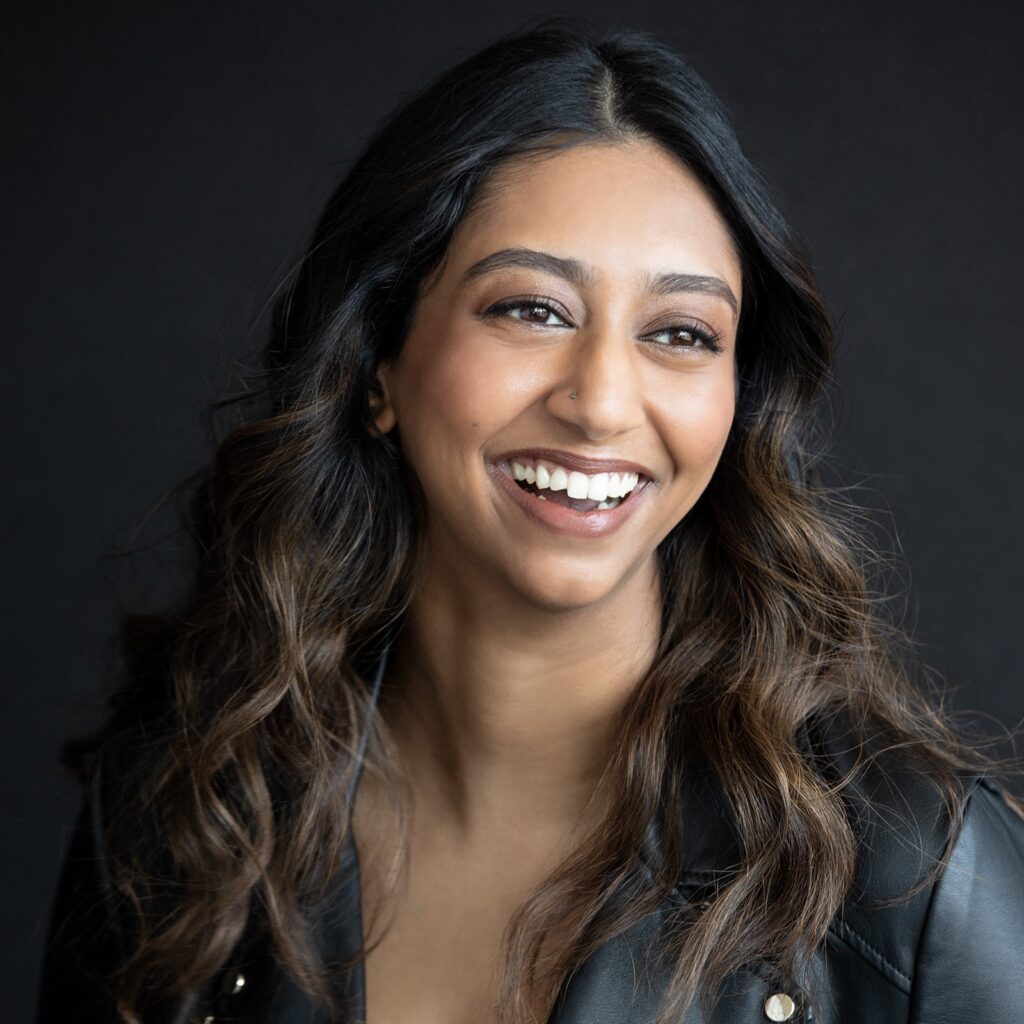 Vinuja Shanthasoruban
Producer, Archipelago Productions
Biography

Vinuja Shanthasoruban (She/Her) is a Tamil-Canadian Producer, Actor and Comedian born and raised in Scarborough, Ontario. After graduating from Seneca College, Vinuja worked in the corporate video production space before transitioning into the Entertainment space. Starting as an assistant, Vinuja worked her way up to producer at Archipelago Productions. Alongside the Head of Development, Vinuja currently manages a genre and format agnostic slate of 17 projects with everything from a short form comedy digital series, feature length documentary, feature length drama and a kids show!
In the summer of 2022, Vinuja produced Last Shot, a short film written and directed by Roble Issa and funded by Caribbean Tales. The film was the official selection at Reelworld and Beyond the Short Film Festival. She was also a producer on the IPF proof of concept for Degrees of Separation, an Indigenous heist story, in partnership with Fae Pictures. Aside from producing, Vinuja is also an actor and stand-up comedian. Vinuja is one of ten 2023 Reelworld Producer Program participants selected out of 150+ applications.
Vinuja strives to remove the gatekeeping and red tape in the Entertainment industry, giving marginalized individuals more access to creating authentic stories.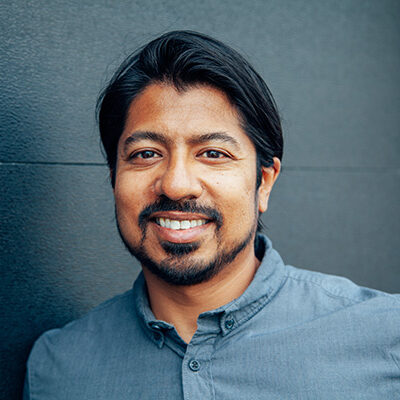 Fayeque M. Townsend-Rahman
Director, Branded Content and Strategy, Narcity Media
Biography

Fayeque M. Townsend-Rahman has spent the past two decades of his international career working
through the film, television, advertising, and digital publishing industries. His first
film, "Necessary Illusions", opened at the 22nd Torino Film Festival and won the
Visionary Award at the Washington DC Independent Film Festival, for highlighting
a new form of racism that is permeating our society. Since then, he has gone on to build profits, hone engagement, and increase market share for a diverse range
of clients, from Madison Avenue CPGs to Canadian enterprises. He currently leads
the Branded Content & Strategy division of Narcity Media.
---
The Mediamakers program is sponsored by TD Bank Group and presented by Mississauga Arts Council.