The Beauty of Bees Exhibit
About The Beauty of Bees Exhibit
The Mississauga Arts Council (MAC) in partnership with the Streetsville Bread and Honey Festival held the The Beauty of Bees Exhibit on Sunday, June 4th, 2023 at the Pollinator Garden beside the BIA building from 1:30-3:30 PM.
Cash prizes of $500 for the first place winner, Tomasz Szalwinski, $300 for the second place winner, Suhaas Medisetty, $200 for the third place winner, Karlene Bland, and People's Choice Award Winner, Melina Cossio.
The event also hosted the reveal of Angela Chao's community-created mural, 'Happiness is Streetsville'!
Thank you to our sponsor, Greater Toronto Airports Authority (Toronto Pearson).
The Beauty of Bees exhibit aims to bring much-needed attention to the preservation of our pollinating bee population.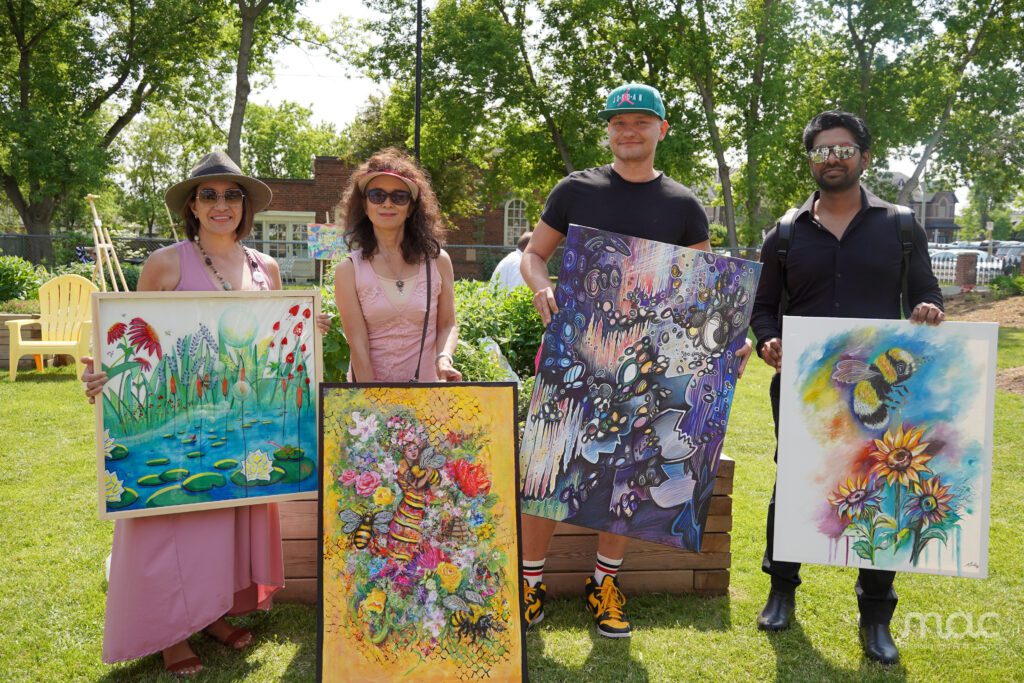 ---