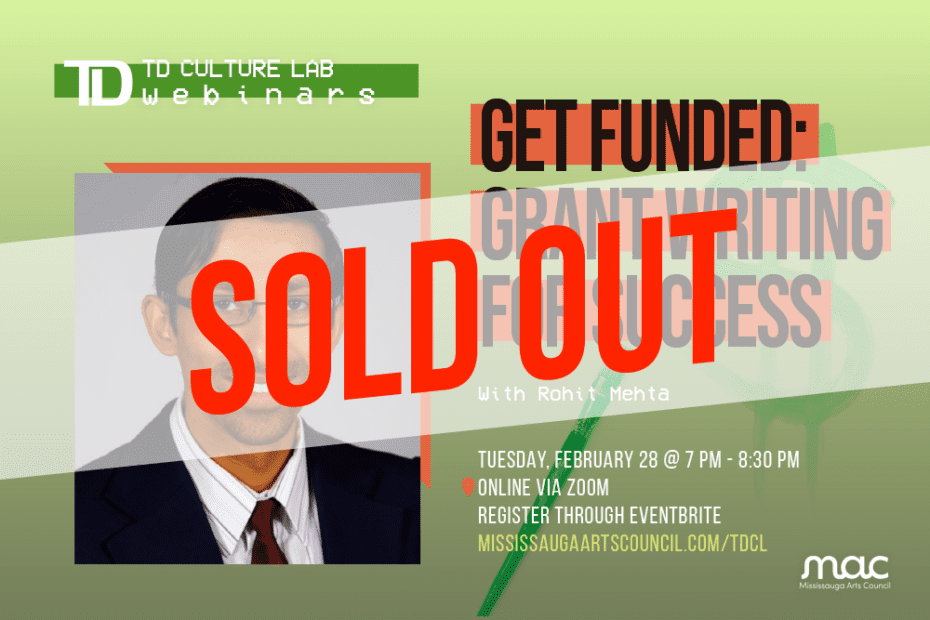 February 28, 2023 – Learn grant writing tips and tricks with Rohit Mehta!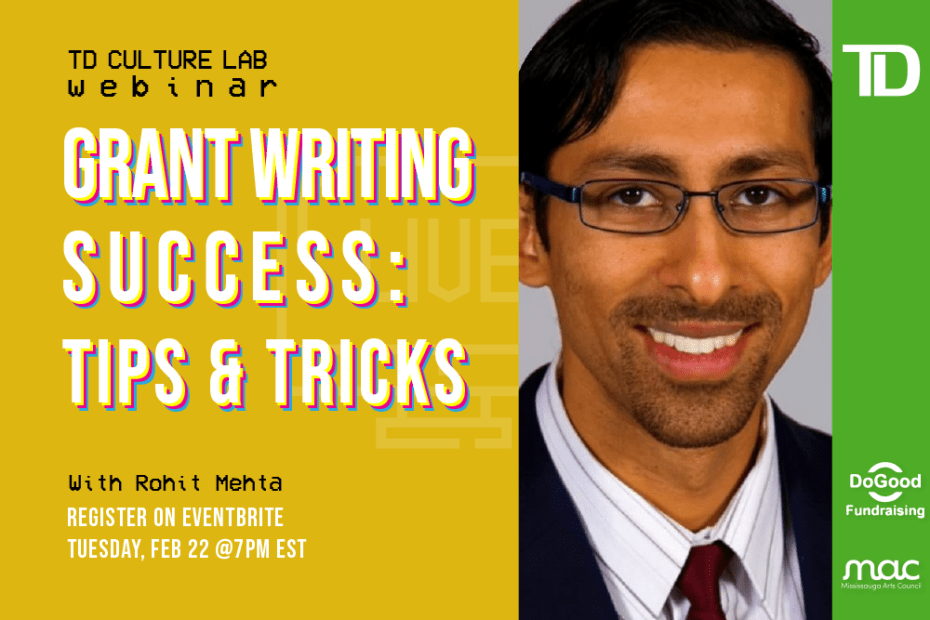 Tuesday, February 22, 2022
Webinar Host: Rohit Mehta
–
Grant application deadlines might be looming, but writing the application doesn't have to be stressful! Join MAC as we learn tips and tricks to writing successful grant applications with webinar host, Rohit Mehta (DoGood Fundraising).