MAC's Studio is a studio space located in MAC's office (300 City Centre Drive, Suite 1055, Mississauga) that is open to MAC members, staff, and board. It is a space for the creation of a variety of multimedia content.
Members are welcome to use this space to create content such as films, social media videos, artist introduction videos, artist interviews, music videos, photography, high-quality images of artwork, professional headshots, and more. Download the MAC Studio Guidelines to learn more about studio policies, and how to book the studio.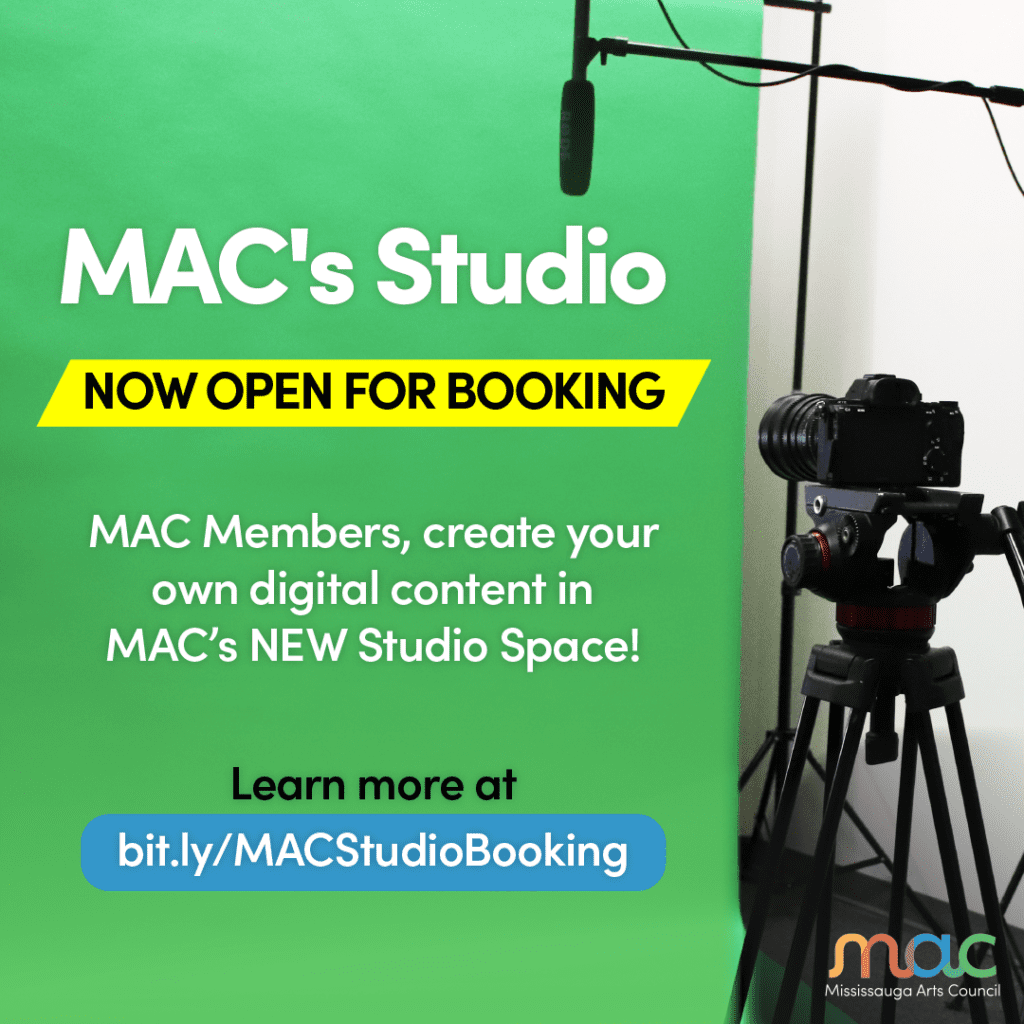 ---
MAC Members Can Book the Studio!
MAC's Studio is available during MAC's in-person office hours on Tuesday, Wednesdays and Thursdays from 10:00 AM – 4:00 PM.
The studio is not available to be booked after hours unless a specific request is made. Inquiries can be directed to Sherri Murray, MAC's Communications Manager at studio@mississaugaartscouncil.com. After-hours bookings are not guaranteed.

---
Learn how to use the MAC Studio!
---
As filmed in the MAC Studio: