Rise Up Mississauga – Concert of Hope, happening Friday, May 8, 7:00 PM on Facebook Live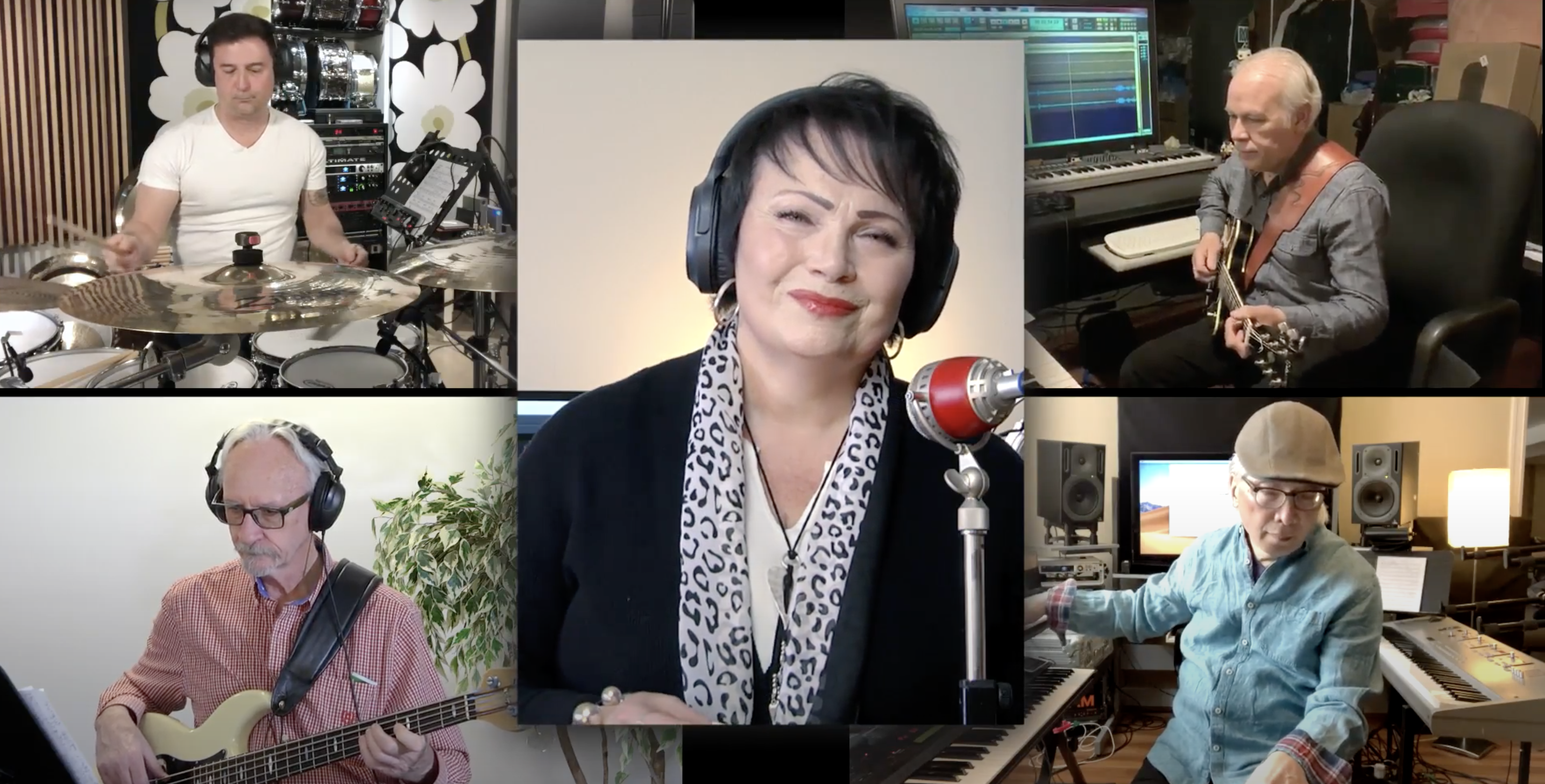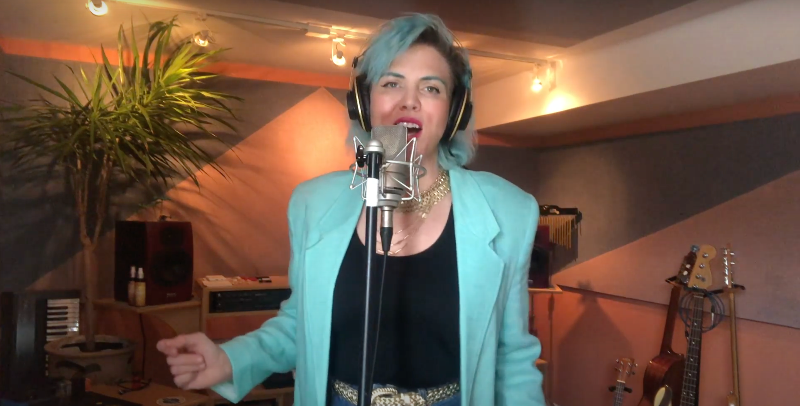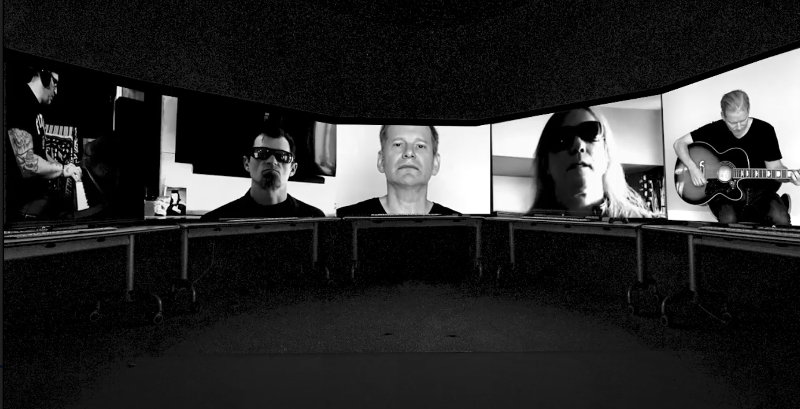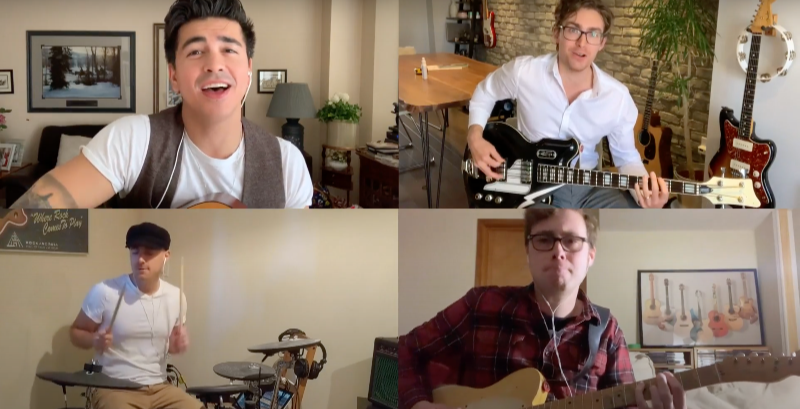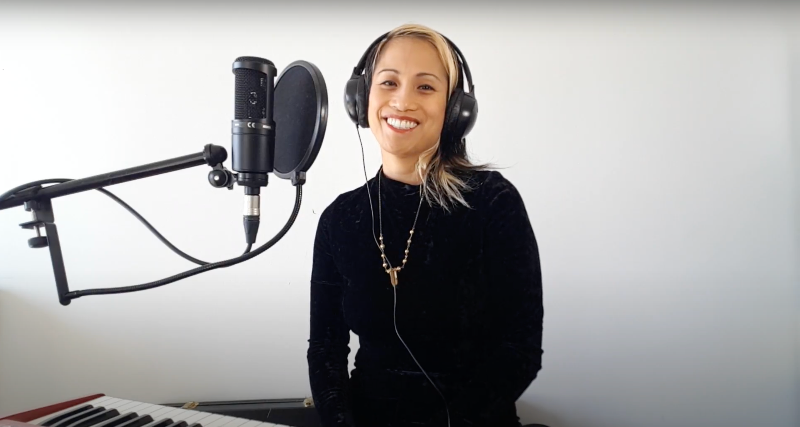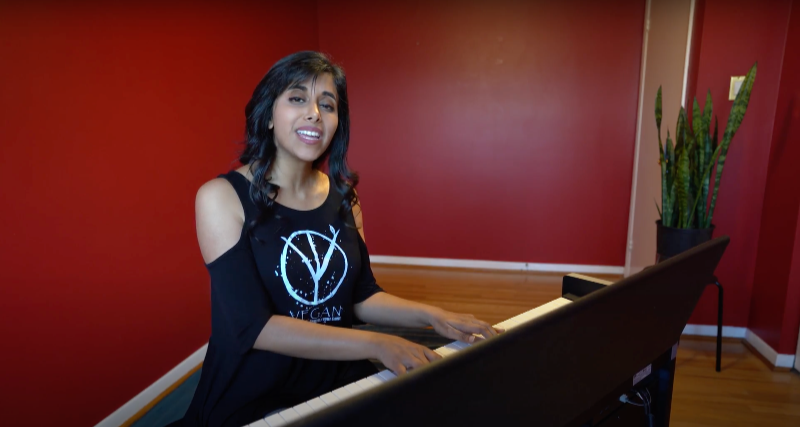 "Rise Up Mississauga is a Concert for Hope," says creative producer Ron Duquette for Mississauga Arts Council, "we're presenting top musicians, performing for their city, sharing the strength we are all showing. There is light at the end of the tunnel."

Mississauga's Mayor Bonnie Crombie will welcome viewers to this virtual concert on Facebook, "Members of our talented music community are reaching out," she says. "Sharing their spirit with you as we all work to fight this terrible COVID-19 pandemic, by staying home and practicing measures to keep our families safe, while we flatten the curve of this virus."
Crombie is joined by all City Councillors complimenting their residents and introducing inspirational songs like, "Somewhere Over The Rainbow" by Patti Jannetta-Baker, "Ain't No Mountain High Enough" by Matt Zaddy and Heather Christine, "Come Together" by the Dreamboats, "Imagine" by Arlene Paculan and "Stronger" by Queen Pepper, with Alessia Cohle, Jacelyn Holmes, Jeff Jones and Michelle Deneault and Stephanie Braganza.
Watch the Trailer here
The memories made will include 2 new songs, written especially for this program, by Tom Barlow and David Leask. (all Performer Bios below release)
"Most people don't know how good these performers are, and that is exciting for us to share," says MAC's ED Mike Douglas, "This concert will introduce inspirational artists to new audiences around the corner, and around the world."

"When we heard about this Concert of Hope we didn't hesitate to be a part of it." said Craig McInnes, President of Teamsters Union Local 938. "Our truck drivers and courier delivery personnel are being recognized along with all the essential workers, for keeping our society going. We're in this with you, and hope everyone enjoys Rise Up Mississauga."

Watch Rise Up Mississauga – Concert of Hope at 7:00 PM on Friday, May 8, on Facebook Live on Mississauga Arts Council's Facebook page: https://www.facebook.com/missartscouncil/. Use the hashtag #RiseUpMississauga to join in on the excitement!
---
Performer Bios
Tom Barlow
Barlow is a Canadian recording artist who has garnered 4 Juno Award nominations, for his brand of socially conscious music and has released 2 audio albums. His debut Barlow garnered 3 top ten radio hits and was nominated for 2 Juno Awards. His politically charged 2nd album was also nominated for a Juno. Barlow has performed in virtually every corner of the planet and writes and performs lyrically driven emotionally compelling rock and roll.

Social media: T: @BarlowCommunity INSTA: @barlowcommunity
Alessia Cohle
Mississauga's very own country songstress, Alessia Cohle has been putting her stamp on country music ever since the successful release of her single Love Gone Right. She recently released Wild Eyed Wander, the follow-up EP to her FACTOR funded, full-length album, Talk To Me. Alessia's current single, Tell You, broke the Top 90 Country radio charts, and put Alessia into the Top 20 Female Artists playing on Country Radio.
Social media: T: @alessiacmusic F: @alessiacohlemusic INSTA: @alessiacohlemusic
Arlene Paculan
Arlene Paculan creates soulful pop with passion. The Filipino-Canadian's recent successful album, Home With You has been embraced by many including CBC Radio 1, The Coast 89.7 (Glace Bay, NS), 105.9 The Region (Markham, ON) and 99.1 FM (Wallaceburg/Dresden, ON). Arlene was recently named the Best Pop Artist for the Mississauga Music Awards. She also received runner-up for NOW Toronto Magazine's Best Songwriter for 2015 and she was in the Top 10 Regional Finals for CBC's Searchlight Contest in the same year.

Social media: T: @Arlene_Paculan F: @ArleneOfficialMusic INSTA: @arleneofficialmusic
David Leask
Originally from Jedburgh, Scotland, David is a powerful performing songwriter, who has built an artistic bridge between the influences of his birthplace and the fresh possibilities of his adopted Canadian home, to produce six critically-acclaimed CDs and numerous international songwriting awards in different genres. Songwriters Magazine called David, "the most consistent Canadian songwriting competition winner." He was also awarded the Mississauga Established Performing Artist of the Year. A seasoned and commanding performer, having played over 2600 gigs in the last 25 years, David's music draws from Celtic roots, Americana and country, topped up with a pop sensibility that brings to mind the talents of Van Morrison, John Mayer and Foy Vance.

Social media: T: @LeaskExpected F: @DavidLeaskMusic
The Dreamboats
The Dreamboats are bringing back good ol' rock n' roll! With a sound that is equal parts Chuck Berry & The Wonders, this quartet of Canadian boys delivers a high-energy show that has audiences dancing the night away! After international tours in both Europe and California, the young and energetic Dreamboats are ready to tear up the stage with their award-winning music inspired by the 50s & 60s sound that they adore. The Dreamboats are bringing the sound from this timeless era forward for a new generation to discover.

Social media: T: @thedreamboats F: @thedreamboatsband INSTA: @thedreamboats
Jacelyn Holmes
If Marilyn Monroe and Stevie Nicks could conceive a child they would have had Jacelyn Holmes. She is one of Canada's most exciting emerging artists that is breaking through the international music market with her smokey voice and sexy sweet charm. Jacelyn is a singer, songwriter, and TV personality (former Host for CTV), producing unique music that may only be described as the fusion between jazz, blues and soul. Check out Jacelyn's newest single This Dance now on all streaming platforms!

Social media: T: @musicbyjacelyn F: @musicbyjacelyn INSTA: @musicbyjacelyn
Matt Zaddy
With a sound that seamlessly blends folk-rock and modern soul, there's something for every music fan to love about singer/songwriter Matt Zaddy. But what's immediately apparent on his new album Be, OUT NOW on all platforms, is a sophistication that dramatically builds on the success of his 2015 debut EP, Perfect Moments. It may come as a surprise that Zaddy first entered the music scene playing heavy metal. But as he's reinvented himself, it's been with the intention to connect with as many listeners as possible, regardless of any genre restrictions. Be certainly possesses everything to achieve that goal in a big way, and to place Matt Zaddy squarely in the conversation about Canada's most promising singer/songwriters.

Social media: T: @mattzaddy F: @mattzaddy INSTA: @mattzaddy
Heather Christine
Heather Christine is poised to make her mark on Canada's music scene. Both soulful and captivating, she is an award-winning artist who has sung for audiences of over 25,000. Heather Christine connects with audiences with her vivacious stage presence, expressive voice and engaging personality. Heather Christine's 2019 debut release, Love in Colour garnered international recognition for its soulful blend of R&B, Jazz, and Pop. Within the first month of its release, Love in Colour rose to #1 on the Spanish Radio show Smooth Jazz Sitges (Radio 99.2FM Barcelona) also granting her a nomination for Album of the Year at the 2019 Mississauga Music Awards. Featuring her original compositions, songs from Love in Colour are currently being played in Canada on Toronto's JazzFM91, CIUT 89.5FM and on Wave 94.7.

Social media: T: @HeatherBriss F:@HeatherChristineMusic INSTA: @heatherchristinemusic
Patti Jannetta-Baker
Patti Jannetta-Baker has worked her way up in the music industry from a teenage actress in the LA production of Jesus Christ Superstar into a position that has garnered her respect as a singer, songwriter and humanitarian. She has toured throughout Canada, the Caribbean, the USA, Europe and Asia, winning awards such as "Favorite of Musicians" at the renowned Sopot festival in Poland, and has recorded three albums, released two videos enjoyed touring, co-writing and recording with many great talents, including the legendary Bo Diddley. Her album Breathless earned her a Juno nomination and Mark on My Heart produced both Top 10 and Top 20 singles. Patti was presented with a Diamond Record for co-writing Tell Me You Love Me (from Dance Mix '95). TV highlights include her own 60-minute CTV special, A Family Christmas, the 30-minute CBC production Applause, and the 2003 Rogers Television production One on One, which profiled her life and music.

Social media: T: @PattiJannetta F: @Patti Jannetta
Queen Pepper
Queen Pepper is the complete package; She is a vocal powerhouse, accomplished songwriter and she graces the stage with a spellbinding magnetic pull. Queen Pepper has graced many festival stages including, the TD Toronto Jazz Festival, TD Beaches Festival, Jazz on the Mountain, she has also joined the Hamilton Symphonic Orchestra alongside the Toronto Mass Choir. Queen Pepper was signed to indie label, Rocket Fuel Records, Inc. Gathering support of a strong team, Queen Pepper embarked on creating her newest project, which is launched with her first single One Step Closer To Home and full-length album True Stories, Vol.1.

Social media: T: @thequeenpepper_ F: @thequeenpepper INSTA: @thequeenpepper
Stephanie Braganza
Stephanie Braganza is a powerhouse vocalist who weaves a sonic tapestry neatly blending elements of pop, electro, and dance. Stephanie Braganza recently premiered the official music video for her new rock single, Chains of Silence. The animal rights-themed video's release coincided with World Day for Farmed Animals (WDFA), which was founded in 1983. The music video has won 2 bronze Global Music Video Awards, and Stephanie has been entered into CBC's top 10 Canadian Sound Asian artists. To date, Braganza's repertoire has been a blend of pop and dance music. Now, with rock holstered in her belt, the performer is continuing to prove her diverse musicality. The songstress's resume includes a long list of performances as well, such as performing with rap artists Belly and Ginuwine at the Much Music Video Awards. Following that, she debuted the video premiere of her first two international singles, 2 Good 2 Be and When We Last Kissed – ft. Drega, presented by V-MIX TV.

Social media: T: @StephBraganza F: @StephanieBraganza INSTA: @stephaniebraganza
Jeff Jones
Guitarist and Vocalist Jeff Jones has been fronting his Blues Rock band Dingo for over 10 years and they are currently in the process of recording their first CD of original music. Dingo has performed at Festival and Events such as the Mississauga Waterfront Festival, Malton Canada Day Celebrations and the Tim Hortons Southside Shuffle Blues and Jazz Festival.

Social media: F: @TigreRouge
Michelle Deneault
Singer Songwriter Michelle Deneault has been performing for over 25 years. She started busking on the streets of Vancouver before moving back to her native Toronto and starting her band Redder, leading the band for over 9 years of performing for appreciative audiences all over the GTA. Currently the band is in their ninth year of hosting the Open Mic at the Port Credit Legion every Saturday. Together Michelle and Jeff formed Tigré Rouge as an acoustic duo, playing classic songs at Farmers Markets, Bars and Events.

Social media: F: @TigreRouge