The Mississauga Arts Council (MAC) wishes to catalogue the ways in which creative experiences help to improve mental wellbeing in Peel.
Today MAC announces The Art of Wellness Initiative, led by Susan Ksiezopolski, award-winning poet and founder of WriteWell. Susan is an experienced art practitioner who has developed, Write to Heal, Creative Resilience and Write Your Story workshops helping people explore creative writing as a path to wellness.
---
"Expressing ourselves through artistic creative processes has many tangible health benefits, reduces isolation, gives us a sense of connection and lifts our spirits", Susan says.
"Gathering evidence about the impact of the arts for improving health and wellbeing of those with moderate mental health issues points the way to better using creative experiences in healthcare protocols," says Mike Douglas, Executive Director of the Mississauga Arts Council. "Cataloguing mental health services provided by artists in Mississauga and the Region will show these mental health benefits in action." Through a Trillium Foundation Seed Grant, MAC is hosting the Arts for Mental Health Conference in the spring of 2021.
"The Art of Wellness documentary will spotlight the important role the arts can play in effectively treating people with high stress, anxiety and depression," says Dr. Colin Saldanha, member of the Arts for Mental Health Steering Committee.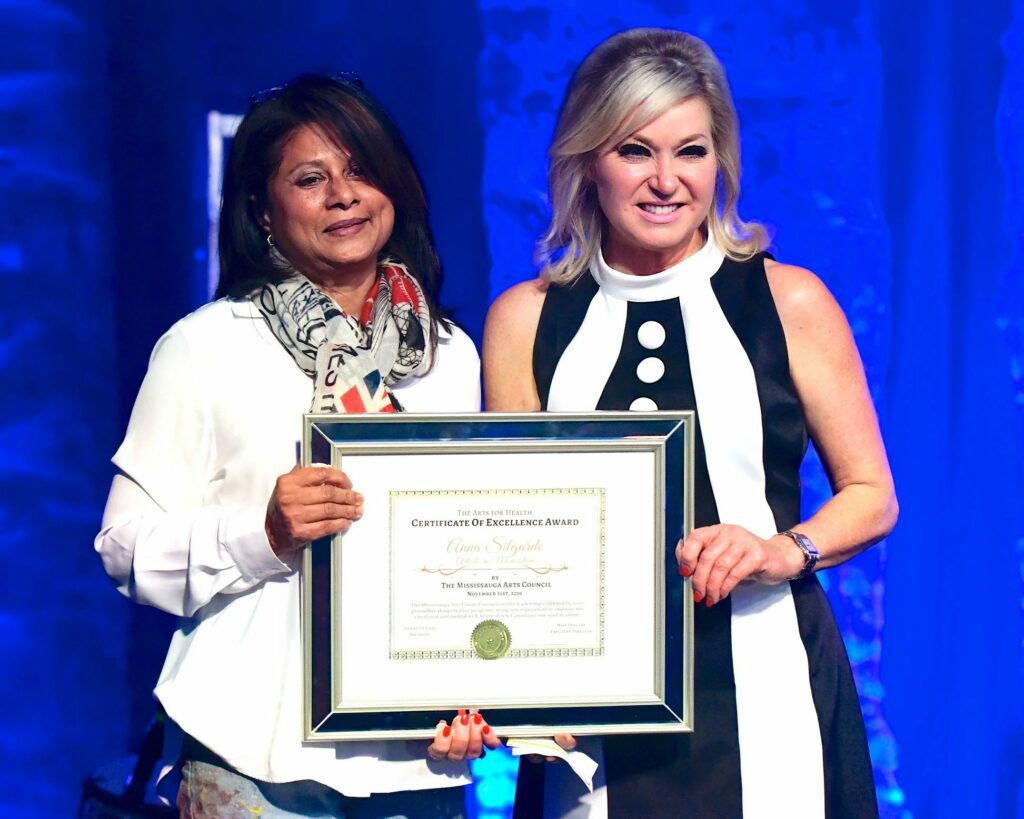 "This is a good news story," says Committee Chair, Anna Silgardo, founder of Artists in Momentum, adding that, "The effects of mental illness are malignant and damaging – it can destroy individuals and families. It knows no boundaries. We need to mobilize a defence mechanism to halt and uproot its advance. What better means than art!"
The project begins next week and MAC is calling on all local artists who are currently leading arts programs for mental wellness goals, to please contact the video producers using the subject line Mental Wellness and the email: media@mississaugaartscouncil.com.