Mississauga launches songwriting contest to find city's summer anthem – Mississauga News
Published on Mississauga News on July 28, 2021
"Calling all singers and songwriters. The city's newest contest may just be your next gig of the summer.
The Mississauga Arts Council (MAC) and the famed Metalworks Studios have joined forces to launch the first-ever Sauga's Summer Songwriting Contest, in partnership with Mississauga Music.
"We are looking for musicians to share their hot new summer song for a chance to win a recording and mixing session at Metalworks Studios, Canada's premium recording studio," states a release announcing the contest.
The contest is open to any professional musician or music group living in Mississauga, with submissions open in the pop, hip-hop, country, rock and R&B genres.
Songs cannot have been previously recorded or released and cannot exceed four minutes in length.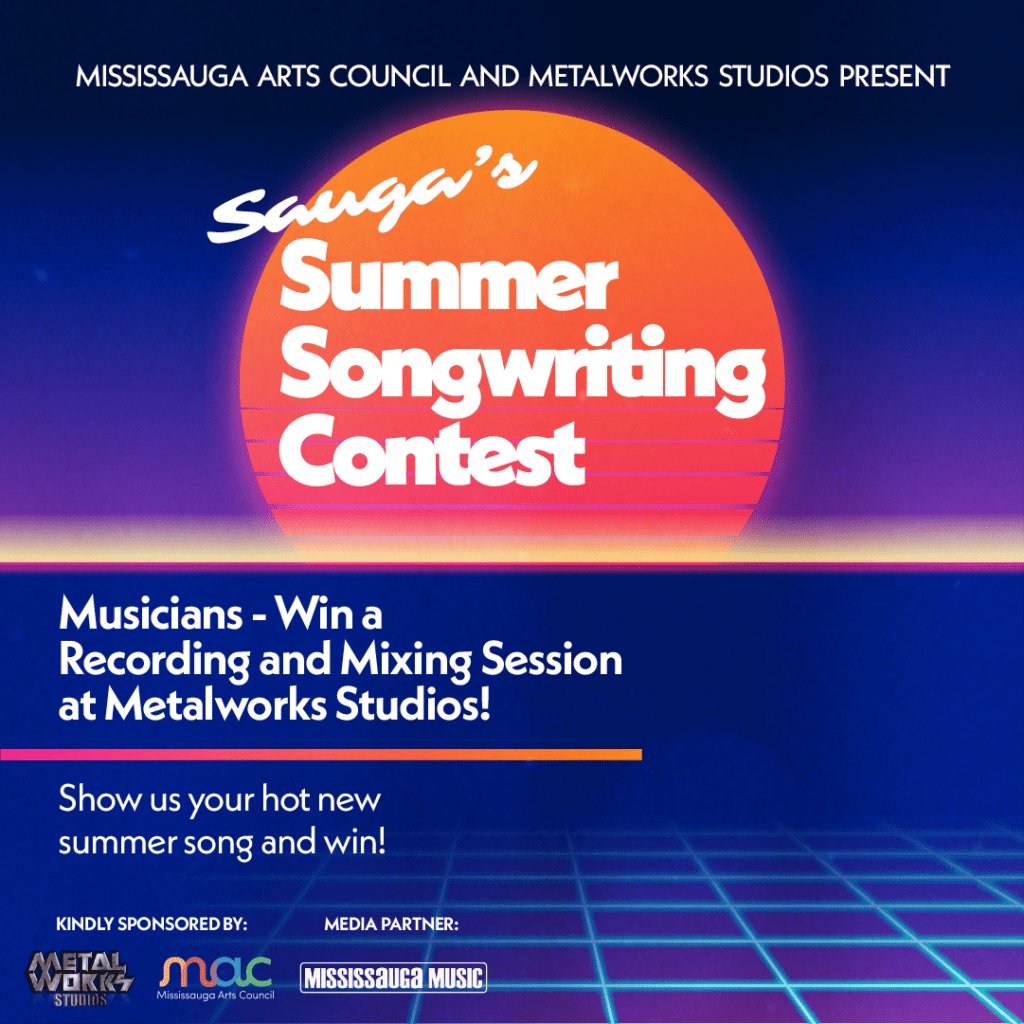 A jury will be announced next week and the competition winner will be announced at the Mississauga Music Awards on Sept. 25.
Interested parties can submit their works to Sauga's Summer Songwriting Contest by Monday, Aug. 23 at 5 p.m.
"This competition is a chance for artists to get their music heard by prominent folks in the Mississauga music scene and might just be the big break they have been waiting for," said founder and CEO of Metalworks, Gil Moore."