Mississauga songwriters shoot for the stars – insauga
Written by Declan Finucane and published on insauga.com on August 10, 2021
"Mississauga musicians who'd like to record a song in a world-renowned studio that's hosted a who's who of international recording stars should get busy writing.
"The winner of the Sauga's Summer Songwriting Contest, presented by the Mississauga Arts Council and Mississauga's Metalworks Studios, will receive a recording and mixing session at the Mavis Rd. facility that has welcomed Prince, David Bowie, Drake, Guns N Roses, Tina Turner, Bruce Springsteen and many more of the world's top performers since opening in 1978.
"Contest organizers invite professional musicians or music groups living in the city to share their "hot new summer song" in the pop, hip hop, country, rock or R&B genre.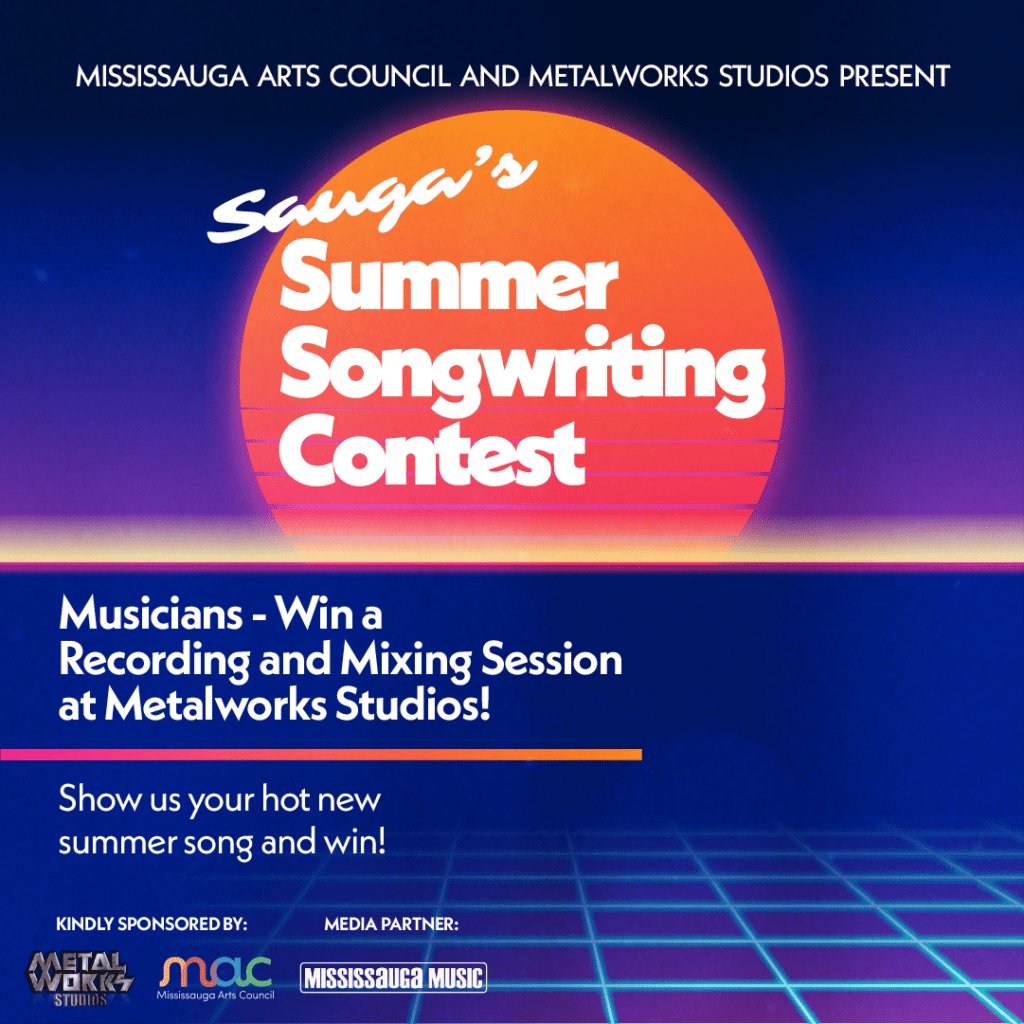 "'Mississauga has such a wildly diverse music scene. In this contest, we want to land on and focus on the summer song to showcase this year,' said MAC Executive Director Mike Douglas. 'By bringing the winner into the best recording studio in Canada, well we hope that helps them.'
"Douglas says the jury will be announced shortly and their comments as coaches will be valuable to entrants. 'This is about lifting everyone's game,' said Douglas.
"Gil Moore, Metalworks founder and CEO, said the studio, a 17-time winner of Canadian Music Week's Studio of the Year award, is always looking for Mississauga talent.
"'This competition is a chance for artists to get their music heard by prominent folks in the Mississauga music scene and might just be the big break they've been waiting for,' said Moore, founding member of Canadian rock band Triumph. Deadline for entries is Aug. 23, by 5 p.m. The winner will be announced Sept. 25 at the Mississauga Music Awards, hosted by Mississauga Music."