Mississauga, ON – April 14th, 2022
Live and in-person, Mississauga Arts Council (MAC)'s 27th Mississauga Arts Awards (The MARTYS), takes place on Thursday, May 19th, 2022 at the Mississauga Convention Centre. Tickets are now available to attend The MARTYS, the most comprehensive civic arts awards program in Canada.
"There is no better time to celebrate the achievements and the resilience of professional artists than now." says MAC's Executive Director, Mike Douglas. "This MARTYS will be emotionally packed and more important than ever before. Our City's artists are recovering from two terrible years, adapting and prevailing through the pandemic. This community revival will spotlight the finalists and winners with much deserved recognition." 

Hosted by award-winning folk rock singer/songwriter, Matt Zaddy, with co-host jazz singer/songwriter, JACELYN the event features performances from Ukrainian artist, Marta Shpak singing the Ukraine national anthem and O Canada. Guests will enjoy Canada's Got Talent stars Shadow Entertainment and musical performances from Gabriela Rodgers and fusion instrumentalist band Five and Tens. 

The MARTYS kicks off at 6:00 PM at the Mississauga Convention Centre, with a red carpet photo gallery and cocktails, followed at 7:00 PM with dinner, presentations, entertainment and the Awards wrapping up by 10:30 PM. To learn more about the awards, watch a recap of our last in-person MARTY Awards from 2019 here: https://youtu.be/zz2Ez89BlPg

Tickets are selling fast, there are less than 400 left.Tickets are $90 (MAC member rate $75) and a full table of ten is only $800. Get your tickets at mississaugaartscouncil.com/events/the-marty-awards/.


The 2022 MARTY Awards will follow all provincial COVID-19 guidelines and precautions. For your protection, masks are strongly encouraged and hand sanitizing stations will be placed throughout the venue. Social distancing options for seating are available upon request. Contact Susan Durnin, MAC's Administration Lead, admin@mississaugaartscouncil.com for more information.
About the Mississauga Arts Awards
The Mississauga Arts Awards (The MARTYS) are the Mississauga Arts Council's annual award celebration honouring outstanding individual and organizational contributions to the arts and cultural activity in our city. Each year we seek to recognize honourees whose work helps transform and advance our communities through art. For the last 26 years, the Martys have been the city's most distinguished red carpet event for recognizing established and emerging artists. Learn more: www.mississaugaartscouncil.com/about-the-martys/
Performer Bios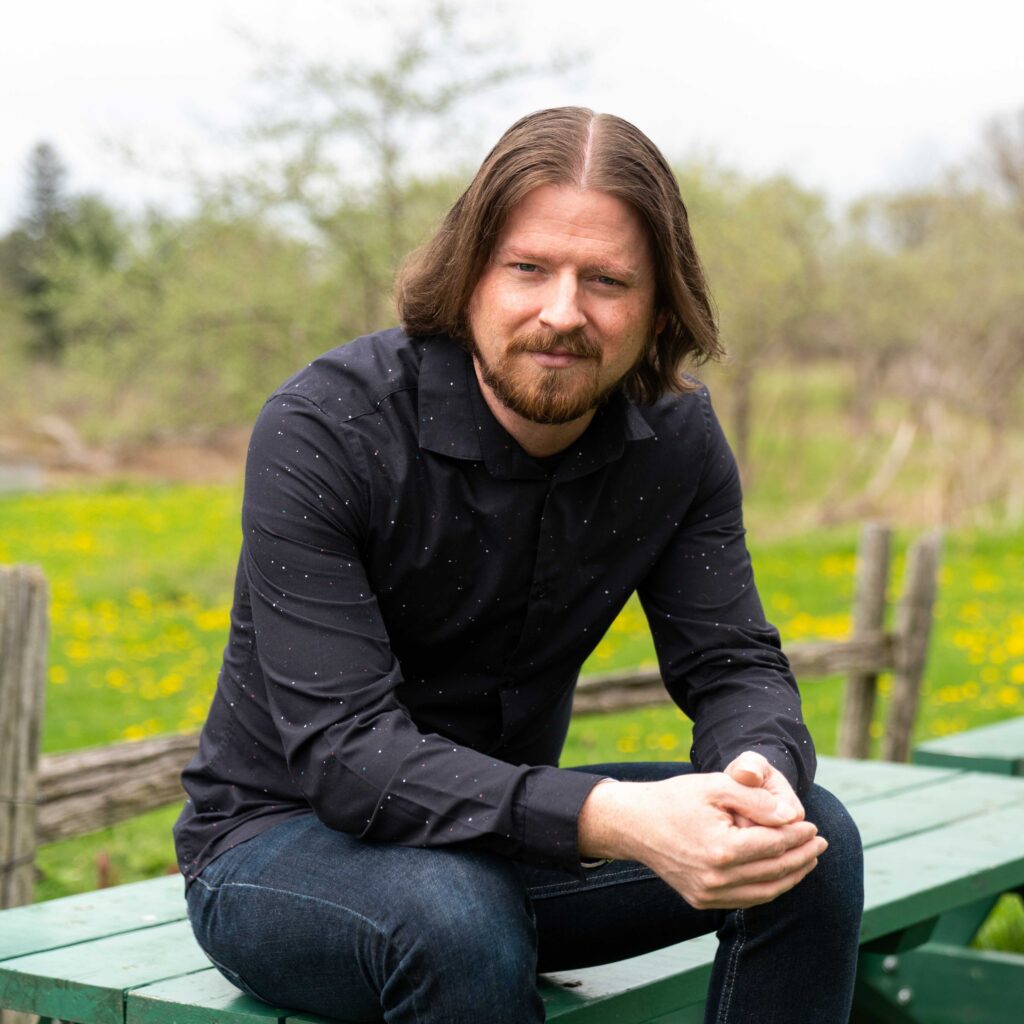 Matt Zaddy
Matt Zaddy (Zadkovich) is a staple of the Mississauga music community. A singer songwriter, performer, open mic host, content creator, and educator, Matt works tirelessly within his community to bring musicians together. He has performed across Canada as a singer songwriter, opening for such acts as: The Jim Cuddy Trio, Francesco Yates, Tom Cochrane, The Cowboy Junkies & The Trews. He has also performed at such prestigious venues in Ontario as: The Living Arts Centre (Mississauga), The River Run Centre (Guelph), Harbourfront Centre (Toronto), the Rose Theatre (Brampton), Casa Loma (Toronto) & the Opera House (Toronto).
Learn more:
martyshub.com/user/infomattzaddy-com/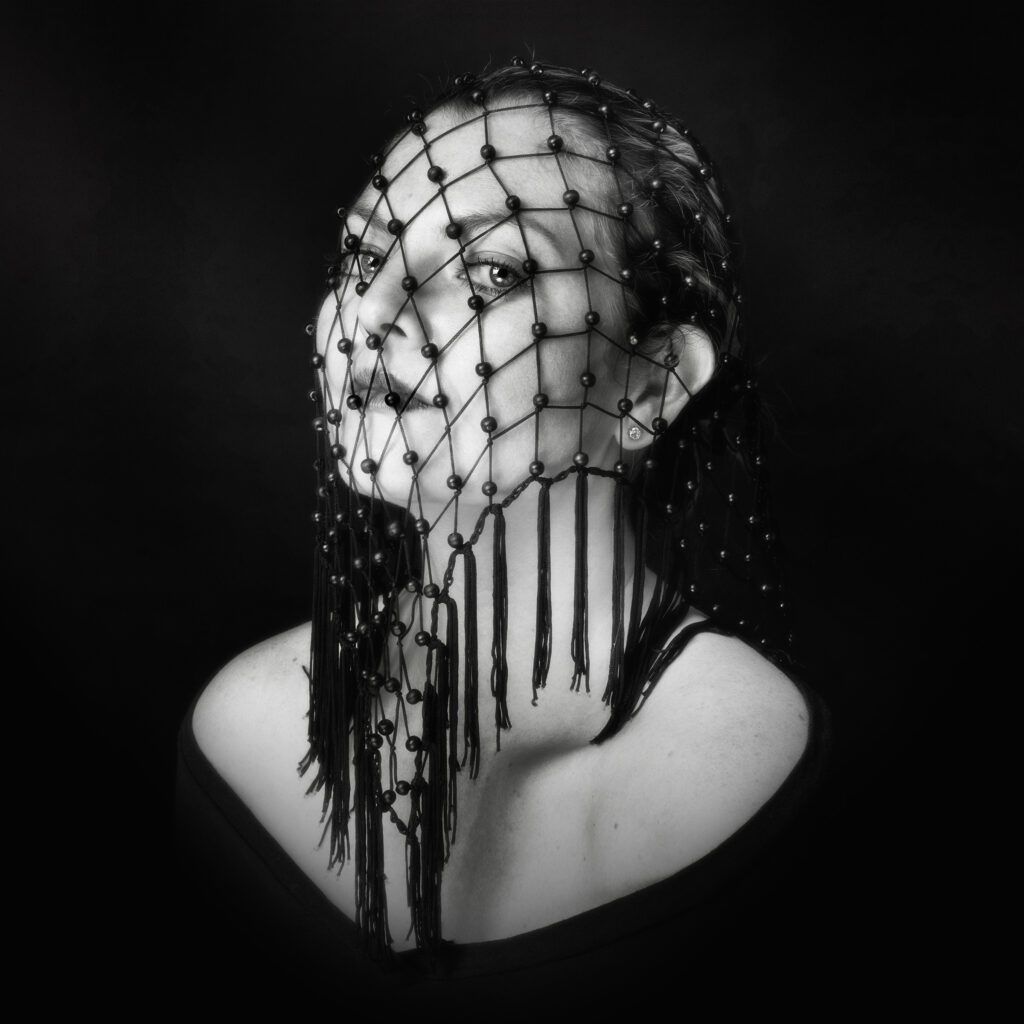 JACELYN
Canadian singer-songwriter, actor and entrepreneur. JACELYN is best known for her sultry jazz vocals and music. Her kickstarter campaign for Dovetailing reached $60,000. It was also featured in the top 10 Jazz campaigns ever to exist on the crowdfunding site alongside Quincy Jones and Paula Cole. JACELYN was able to bring together musical minds to support the creation of Dovetailing. She partnered with internationally recognized and critically acclaimed pianist and composer Amina Figarova to co-produce the album and worked with two-time Grammy-award winning audio engineer Max Ross from Systems Two in New York City. Dovetailing is out now.
Learn more: musicbyjacelyn.com
Marta Shpak
Marta Shpak (Марта Шпак) is a Ukrainian folk-pop singer, songwriter and choreographer with a unique lyric voice and a strong track record of education. She has delighted thousands of people throughout several European countries and Canada with her beautiful and powerful singing. Residing in Mississauga, Marta Shpak is working on her first English Album and upcoming music videos, collaborating with Canadian and Ukrainian musicians, and continuing her research about the Culture of Politics and Environmental Activism.
Learn more: martyshub.com/user/martashpak/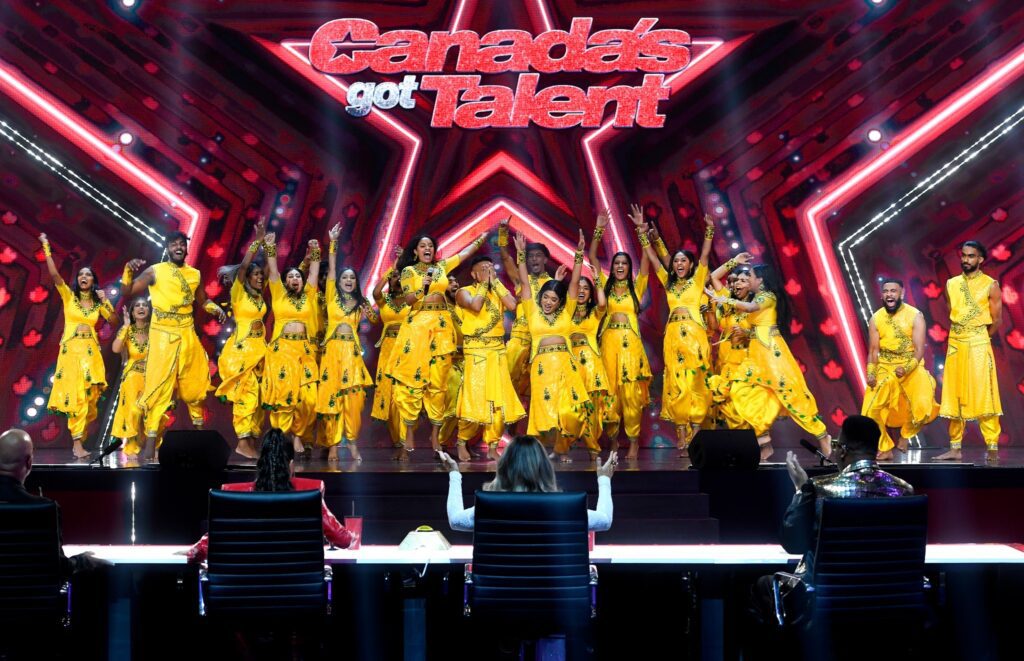 Shadow Entertainment
Shadow Entertainment is the largest South Asian dance company in Canada. Combining the strengths of top dancers around the GTA, Shadow seeks to dedicate its time and effort towards showcasing upbeat, entertaining and power-packed performances. Their goal is to incorporate several dance styles including: Bollywood, Kathak, Bharatanatyam, Hip Hop, Dappan Koothu (Ghana), Dancehall, Folk Dance (Garba, Dandia) and Contemporary in a well-mixed fusion between Western and South Asian culture. Members of this company are dedicated, passionate and goal-driven to entertain you with music and dance that is bound to leave a positive and lasting impression.
Learn more: martyshub.com/user/shadowentertainment/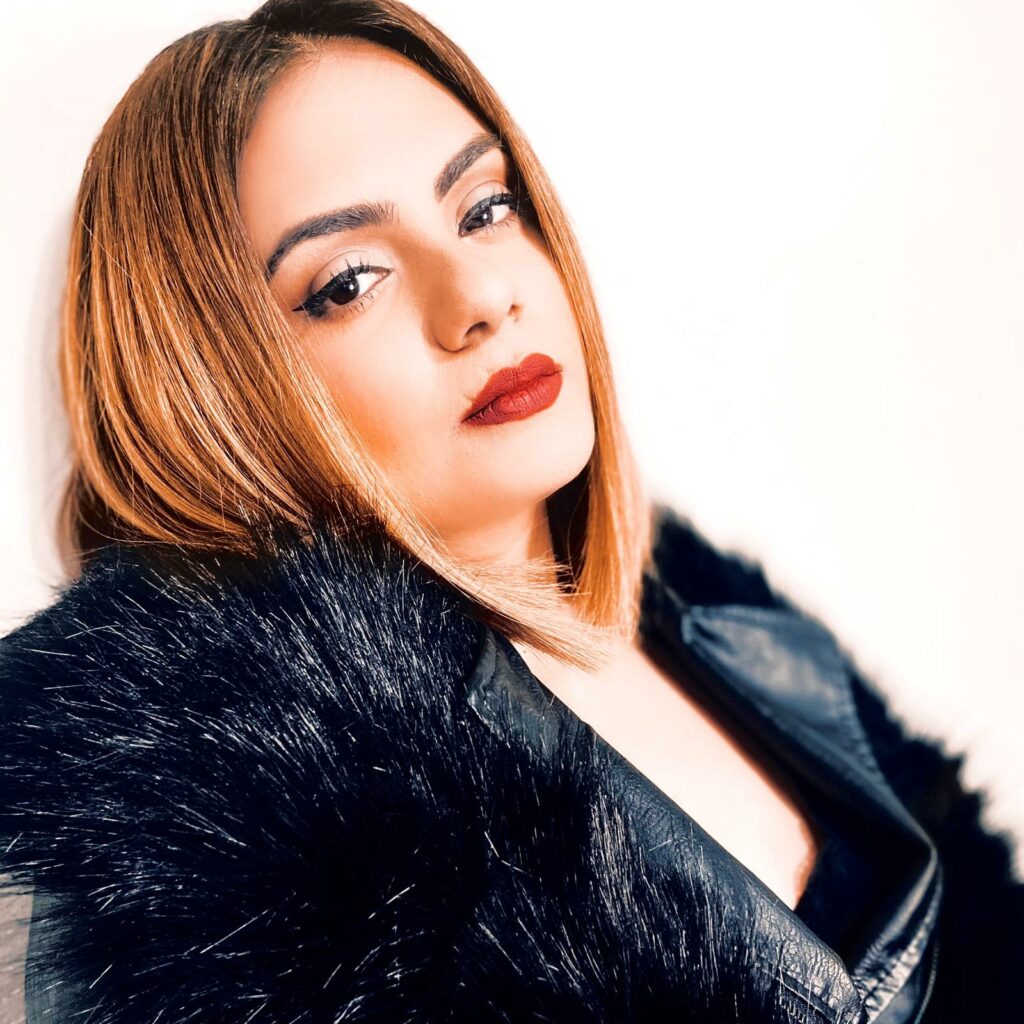 Gabriela Rodgers
A unique sound of Contemporary Pop-ballads, Soul, and R&B is what emerging Canadian Singer-Songwriter and Producer Gabriela Rodgers has been bringing forward in her music. Recently, she won a 2021 MARTY Award in the Emerging Solo Vocalist category and has been recognized for her work in Mississauga and Toronto. Gabriela has also worked closely and collaborated on multiple projects with Juno award-winning Canadian music professionals. Along with the help of her writing team and co-producers, Gabriela has debuted 4 of her singles. She continues to work on new and upcoming music in her home studio in Mississauga.
Learn more:
martyshub.com/user/gabrielarodgersmusichotmail-com/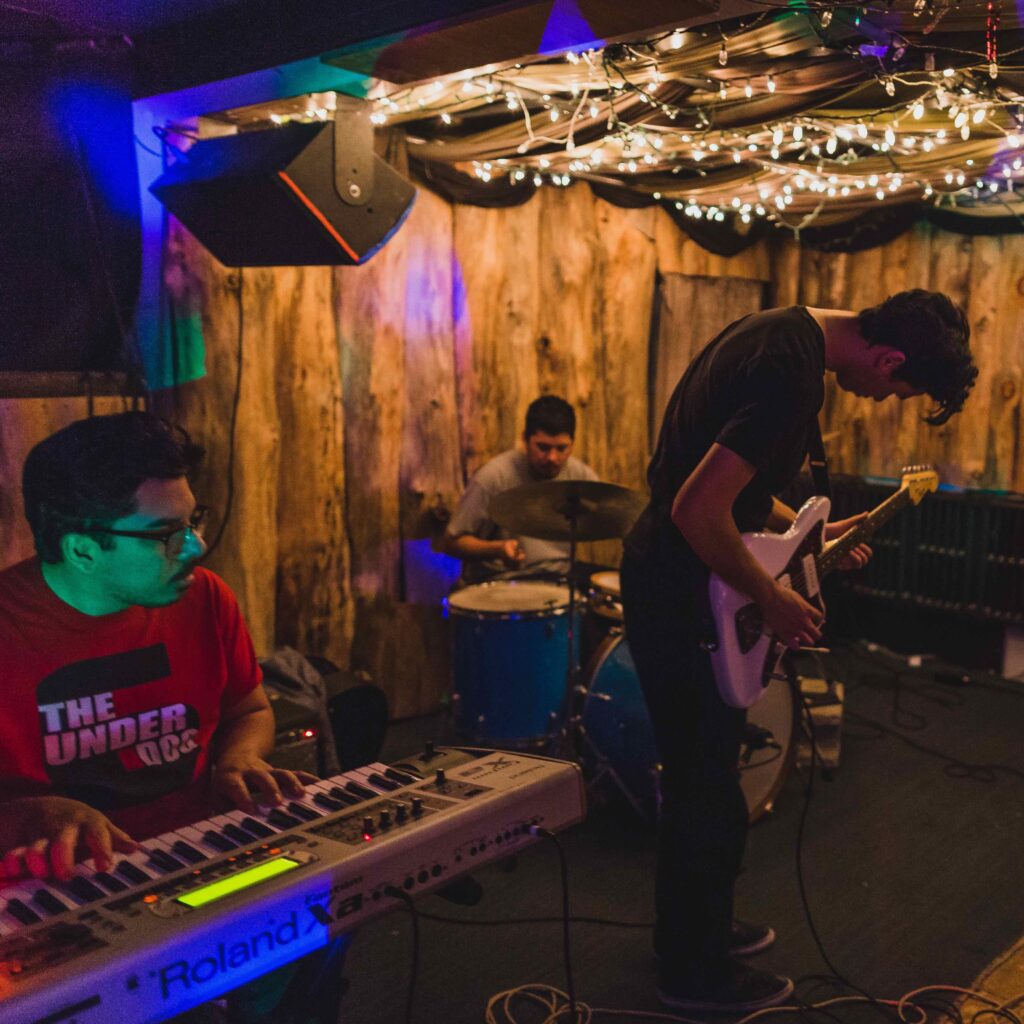 Five and Tens
Five and Tens are a diverse instrumental band fusing original music with R&B, soul, funk, hip-hop, psychedelia and jazz, named after the intersection in Mississauga known as the 5 and 10. These MARTY Award winners are known for playing explosive live funk break sets for breakdance battles in the GTA. They have performed at Nathan Phillips Square, Toronto Pearson Airport, Living Arts Centre, Celebration Square, Opera House, Grossmans, Junction City Music Hall, Horseshoe Tavern and Meadowvale Theatre to name a few. Currently, they are working on a new album titled BROTHERS! In the Groove that is anticipated to come out in 2022.
Learn more:
martyshub.com/user/fresh_jive101hotmail-com/
For more information about the 2022 MARTYS, please contact:
Sherri Murray, Communications Producer
Mississauga Arts Council
media@mississaugaartscouncil.com