Sponsored by TD Bank Group and presented by Mississauga Arts Council, TD Culture Lab is a series of professional development webinars and workshops designed specifically for the creative sector in Mississauga. This fall, our workshops will be in-person! Join us at MindShare Workspace (Erin Mills Town Centre) for our Fall 2022 Workshop Series.
A great pitch can connect you with partners, sponsors, and get your film into festivals, but it isn't always as intuitive as it seems. Join MAC as we learn how to successfully pitch films and scripts with industry expert Cathleen MacDonald (Motion Picture Enterprises). Plus, meet Wendy Donnan from the Oakville Festivals of Film and Art for insider's insight into the film festival scene.
In-Person Workshop Details:
When: Tuesday, October 18, 2022
Time: 7:00pm-9:00pm
Where: MindShare Workspace in Erin Mills Town Centre, 5100 Erin Mills Parkway, #Suite I3, Mississauga, ON, L5M 4Z5
Tickets: $10/ticket available through Eventbrite – https://www.eventbrite.ca/e/406353884407
Workshop Capacity: maximum 35 tickets available
---
About this Workshop:
Do you have an idea for a film you want to make? Are you writing a screenplay? Then you need a pitch! Buyers, producers, and funders expect creators to clearly communicate their projects. For creators who are not salespeople, pitching can seem daunting. But the truth is that pitching is a communication skill anyone can learn.
This workshop will introduce participants to the practical elements of a successful pitch, how to structure it, and how to present it for impact. Participants do not need to come with a story idea, but those with a story can practice writing their loglines and pitches. Writing materials will be provided, or participants can bring their laptops. Up to 2 participants will have the opportunity to present a short verbal "elevator" pitch for delivery feedback from Cathleen MacDonald and guest speaker Wendy Donnan (Executive Director Oakville Film Festival, Producer Fire Twins Productions, and former broadcast executive). Cathleen will share her decades of experience successfully pitching producers, broadcasters, funders, and distributors. Wendy will introduce the Oakville Film Festival and Industry Summit and explain how filmmakers can submit their films. Participants are encouraged to use their new pitching skills to get their films made in time for 2023 festival submissions.
WHO SHOULD ATTEND
This workshop is for emerging and established filmmakers and screenwriters who want to learn about pitching or want to improve their pitching skills. Participants should have some industry experience or be a film student so they can understand and use the information provided.
WHAT PARTICIPANTS WILL LEARN
What is a pitch and some common mistakes to avoid.
How to identify your project's unique story and character elements.
How to structure a logline, story synopsis, and short verbal pitch.
How to identify which people to pitch and the right opportunities to pitch them.
Demonstration: Up to 2 participants can present their verbal pitch and receive feedback on their delivery.
Downloads: Participants can download a logline template, a pitch checklist, and links to additional resources.
---
About the Presenter:
Cathleen MacDonald is an award-winning filmmaker who successfully pitches broadcasters, funders, and sponsors, and receives pitches from other creators. She sold and produced the 26-part series WORKING ANIMALS to Discovery Channel Canada, Animal Planet, Canal D and obtained worldwide distribution. She sold THE ANIMAL IQ TEST to Animal Planet as their first Canadian original commission. Of her nine episodes of CBC's MOVING ON, her episode THE COURAGE OF SHARON won a Columbus Film Festival Award and was included in CBC's entry for a Gemini nomination. Before founding Motion Picture Enterprises, she was the National Sales Manager for VEC/Criterion Pictures, where she led a sales team and represented major producers Disney/Buena Vista, Columbia, Tri-Star, Universal, 20th Century Fox, MGM, Paramount, Encyclopaedia Britannica, PBS, and Films Inc. Cathleen is a former board member of the Oakville Film Festival and is the founder of the filmmaker collective FILMHIVE.
website: https://mpeproductions.ca
twitter: @motionpix
linkedin: https://ca.linkedin.com/in/cathleenmacdonald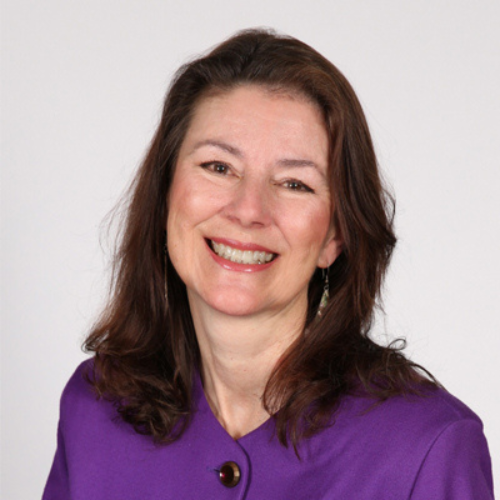 About the Oakville Festivals of Film and Art:
Established in 2014, and celebrating 10 years in 2023, the Oakville Festivals of Film & Art (OFFA) is a true community-oriented organization, focused on bringing the best features, documentaries, and short films to cinephiles in southern Ontario. OFFA presents Oakville's only independent film festival – the Oakville Film Festival – each year in June, and presents year-round screening series in partnership with local organizations such as Sheridan College. OFFA envisions a community of cultural and artistic diversity where the cinematic arts are a focal point, help build community, and are accessible to all. Our Board and membership are committed to popularizing film and filmmaking. The festival features both live and virtual screenings and events, and livestreams many of its films.