Opera singer, Anna Wojcik (https://www.annawojciksoprano.com/), used her 2022 Matchmaker MicroGrant from Mississauga Arts Council (MAC) to produce a recital at the Art Gallery of Mississauga in August. Silhouettes was a classical music recital featuring Soprano Anna Wojcik and pianist Alex Wang that explored various aspects of operatic characters through opera arias, intimate songs, and exciting piano transcriptions.
Through of the support of this MicroGrant, Anna was able to focus on creating a compelling program and bringing it to life. At the beginning of plans for this project, the program was intended to showcase pieces that had grown with the musicians over a number of years. During the process of curating the program, the idea to create silhouettes of certain operatic characters blossomed and with this many new pieces were swapped into the program. It also opened up possibilities of programmatic sets with undercurrents of certain themes.
The Art Gallery of Mississauga provided an intimate setting which was essential in showcasing this program. Silhouettes also provided an opportunity for Mississauga locals to hear opera excerpts and classical music, and many of them for the first time.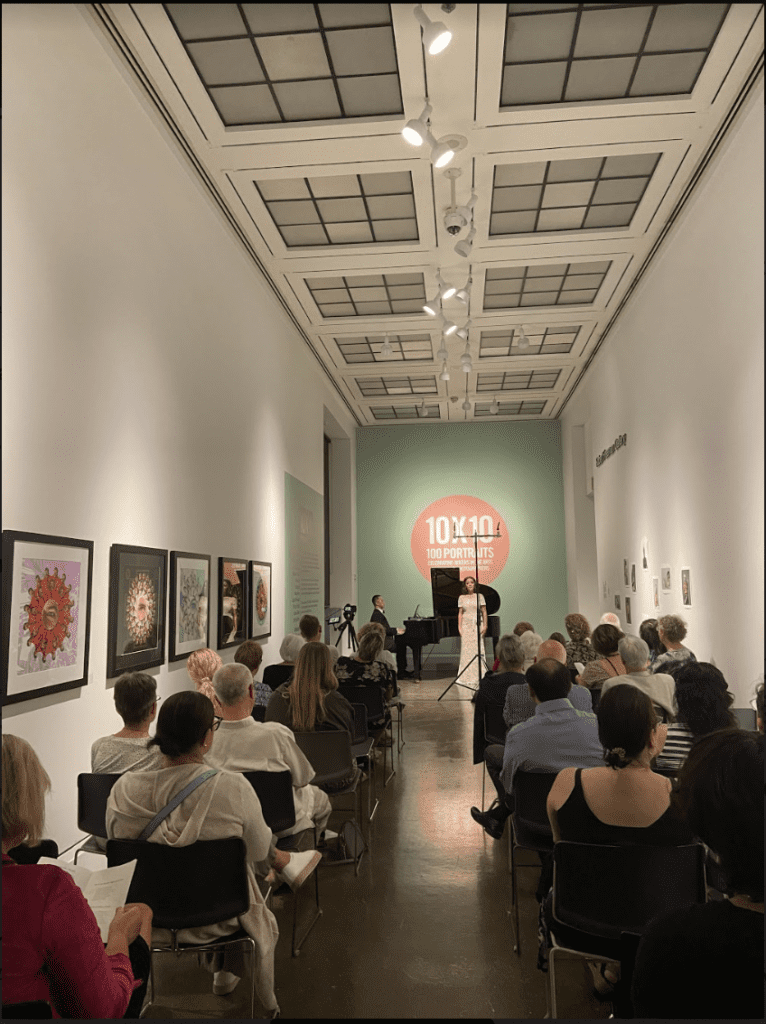 ---
MAC's MicroGrant program is kindly supported in part by RAMA Gaming Centre through the Mississauga Charitable Gaming Association and in part through MAC's own fundraising efforts.