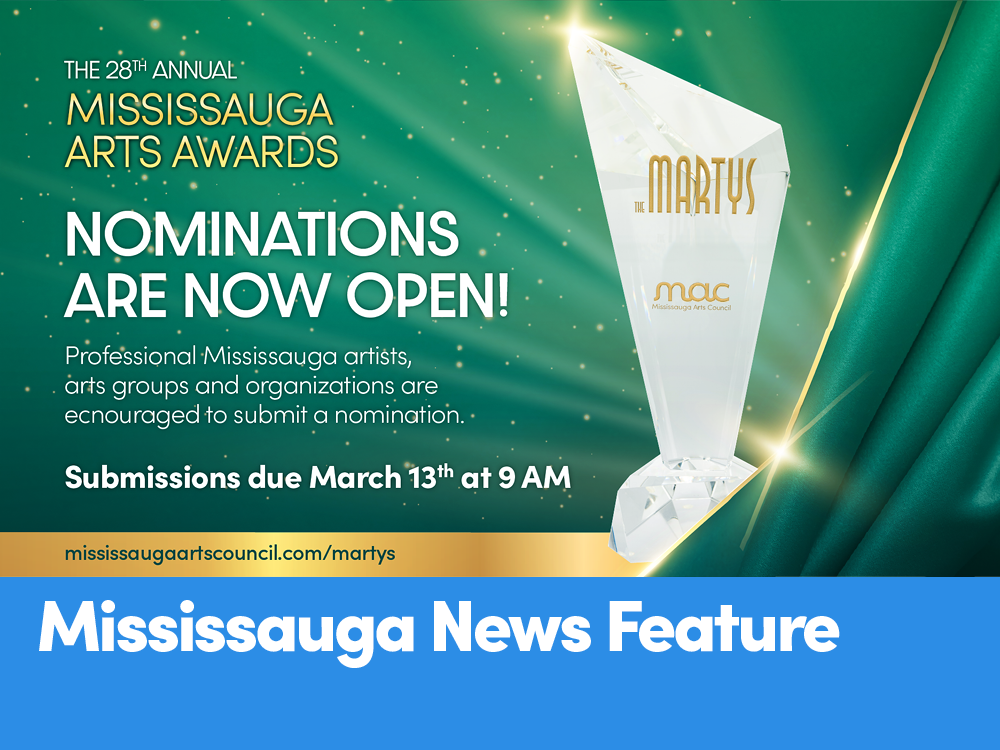 Published on mississauga.com, January 20th, Article by Krystle Hewitt.
Nominations are now open for the annual celebration honouring outstanding contributions to arts and cultural activity in Mississauga.
Submissions are being accepted for the 28th Mississauga Arts Awards, known as the MARTYS.
Professional Mississauga artists, arts groups and organizations are encouraged to submit nominations. The deadline is March 13 at 9 a.m.
There will also be a virtual information session on Feb 1. at 3 p.m. on nominations and submission requirements. Registration for the session can be done online.
The awards honouring artist excellence and community arts are presented by the Mississauga Arts Council, and this year's ceremony is scheduled for Thursday, May 11, at the Mississauga Convention Centre.
"We look forward to connecting and showcasing the inspiring accomplishments of the resurgent year that was '22," said Mike Douglas, MAC's executive director, in a release.
"As we head into a new year of hope after three devastating pandemic years," Douglas added, "we look forward to celebrating our outstanding honourees at another emotional revival of the arts community."
Nominations are being accepted for 22 artistic excellence award categories and 4 Community Arts Awards.
Full nomination submission guidelines and nomination forms are available online through the Mississauga Arts Council website.