(Above) Group shot of the adult workshop participants and instructors.
Alethia Caraccioli, a program facilitator at Visual Arts Mississauga used her 2022 ArtsCare Program Development MicroGrant to create two 6-week ArtsCare programs, one for adults and one for youth.
"This project has given us many insights into providing arts-based care and the importance of offering this type of program within our communities," notes program facilitator Alethia Caraccioli. "Firstly, there is a dire need for more free art-based mental health resources, and by eliminating the financial barrier we were able to serve a more diverse range of people. The program served participants beyond Mississauga, demonstrating the lack of accessible wellness-based supports in the GTA. This process has also taught me the importance of creating and belonging to a community, and how the arts and wellness-based groups can help facilitate community building."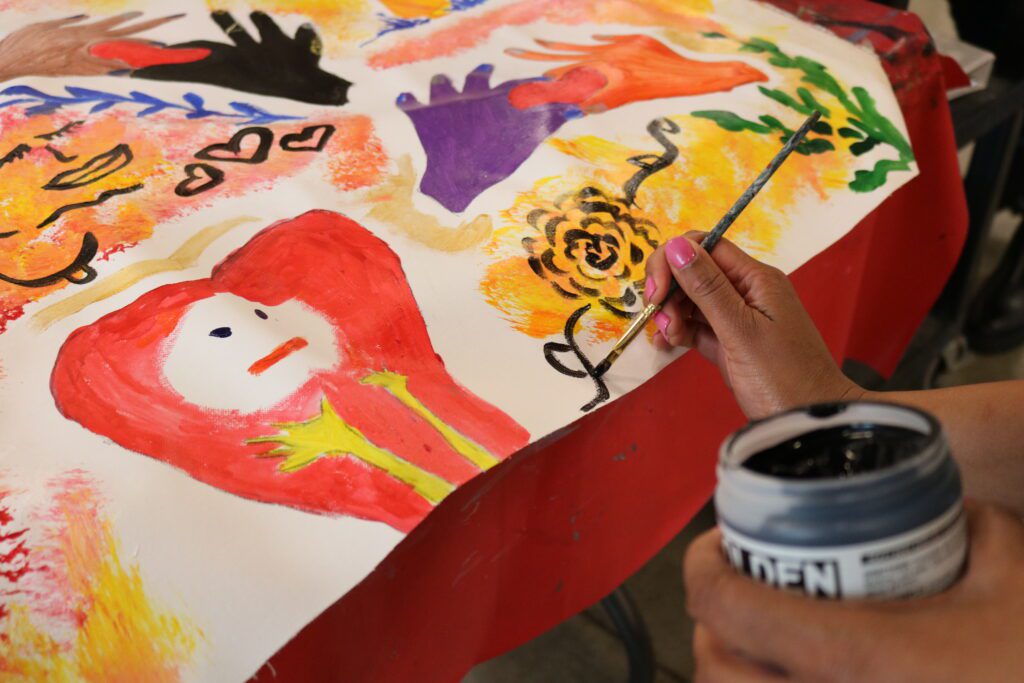 (Above) Photos of the artwork created during the 6-week ArtsCare programs
Program Outcomes
We were able to create connections within the group and a safe place for people to share and create freely, without judgment. Approaching art-making from the lens of care and wellness allowed the process to be more accessible to all individuals regardless of prior experience in art-making. 100 % of Adult Participants found the wellness workshops beneficial to their mental health and well-being and would participate again.
In their own words – what the participants had to say:
"The community we built was very wonderful! I loved the classes and everything we learnt has helped me learn new skills to support my mental health."
"I enjoyed the support and guidance, the encouragement to explore my feelings and express them in so many ways."
"I love that the instructors made art accessible & created a safe space for everyone to be authentic and vulnerable."
---
Learn more about programs at VAM: https://www.visualartsmississauga.com/programs-2/
Learn more about ArtsCare: https://www.artscare.ca/programs/