In 2023, Caterina Sauro used her Matchmaker MicroGrant to present Exprosé, a four-session poetry showcase and writing workshop at Lakeview Village Discovery Centre. These sessions provide an open and safe poetry/performing arts space that helps poets and writers foster a sense of community and grow their craft.
Sessions include prompt-led writing time, opportunities to share work and commune with other poets, including each session's featured guest host. These hosts are emerging local poets and writers who share their work and insights to inspire attendees. Hosts: Nathan Nicholas, Lisa Shen, Ramon Carty, and Judith Shaw.
"We can be our own biggest enemies when it comes to creative expression. My goal with Exprosé was to have attendees listen, ask the featured poet questions about their work, and write from a place of newfound inspiration and confidence in their creative capabilities," said Caterina about the event. "Since Exprosé launched, almost every attendee shared a piece written that night and received thunderous applause and support for it. I am so impressed by everyone involved, on and off stage, that I cannot wait to bring this series back in the future."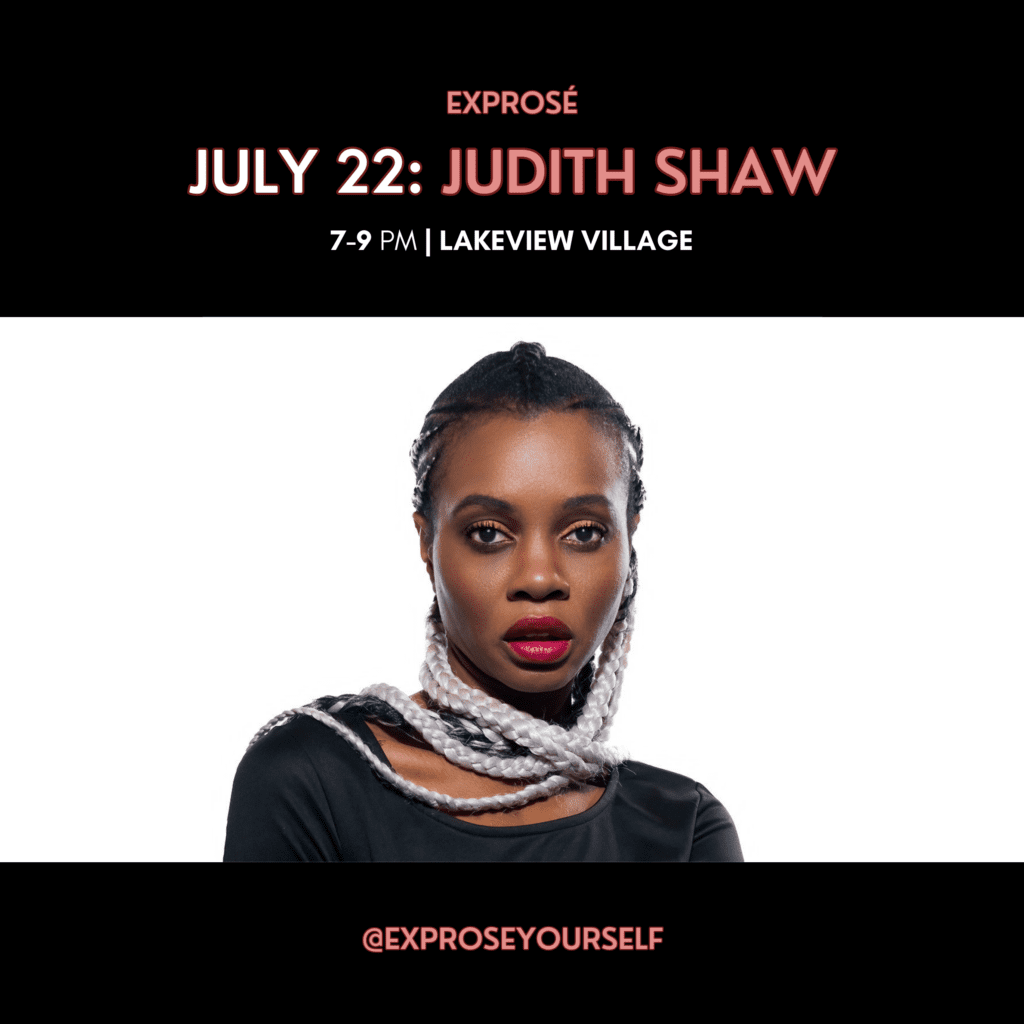 The last Exprosé session is taking place on Saturday, July 22, 7-9 PM at Lakeview Village Discovery Centre with special guest, poet and author Judith Shaw. You can register here.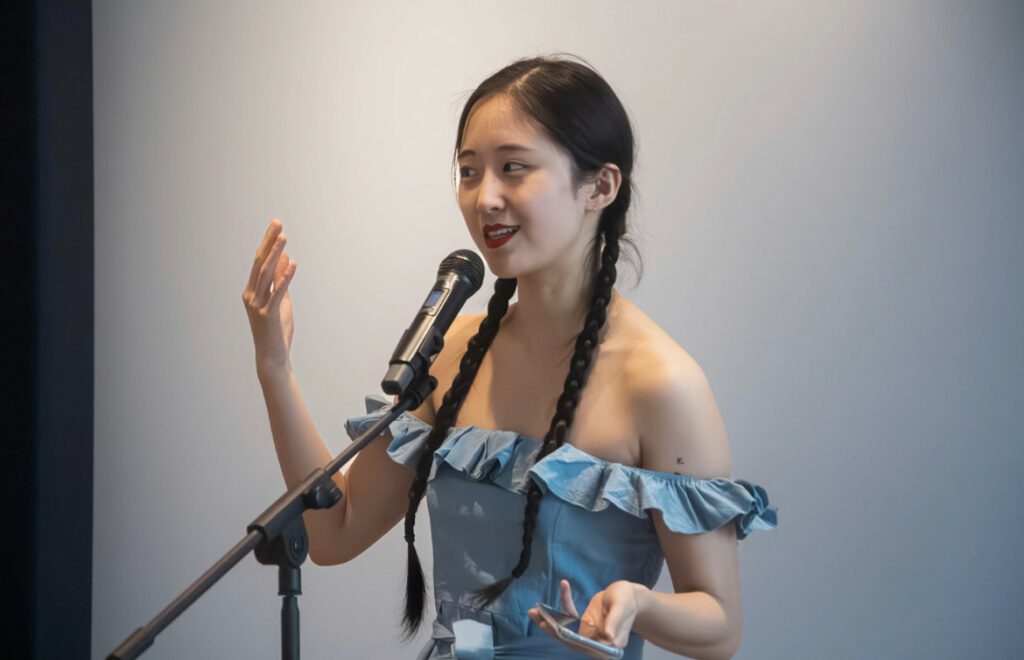 Generously funded by Mississauga Arts Council through the support of RAMA Gaming House – Charitable Gaming at City of Mississauga.