Fausta Facciponte used her 2022 Visual Art Exhibition Curation MicroGrant to curate and produce YOU ARE HERE, an exhibition that brought together the works of 10 Mississauga-based visual artists. The exhibition was held at Visual Arts Mississauga from June 12-18, 2023.
The exhibition project initially began to showcase the work of emerging artists developing their voices, but later revealed the dynamic ways emerging artist represents themselves in their work. As mentioned in the exhibition's description, "YOU ARE HERE is about the creative journey of the emerging artist and how every work of art, whether directly or indirectly, contains traces of its maker."
The 10 exhibiting artists were Jessie Chui, Diane Dowsett, Howard Hamilton, Carolyn Hendricks, HyunRyoung Kim, Meghal Khakhar, Karim Machado-Aman, Tushar Patel, Emma Juliette Sherland, and Theodore Walker Robinson.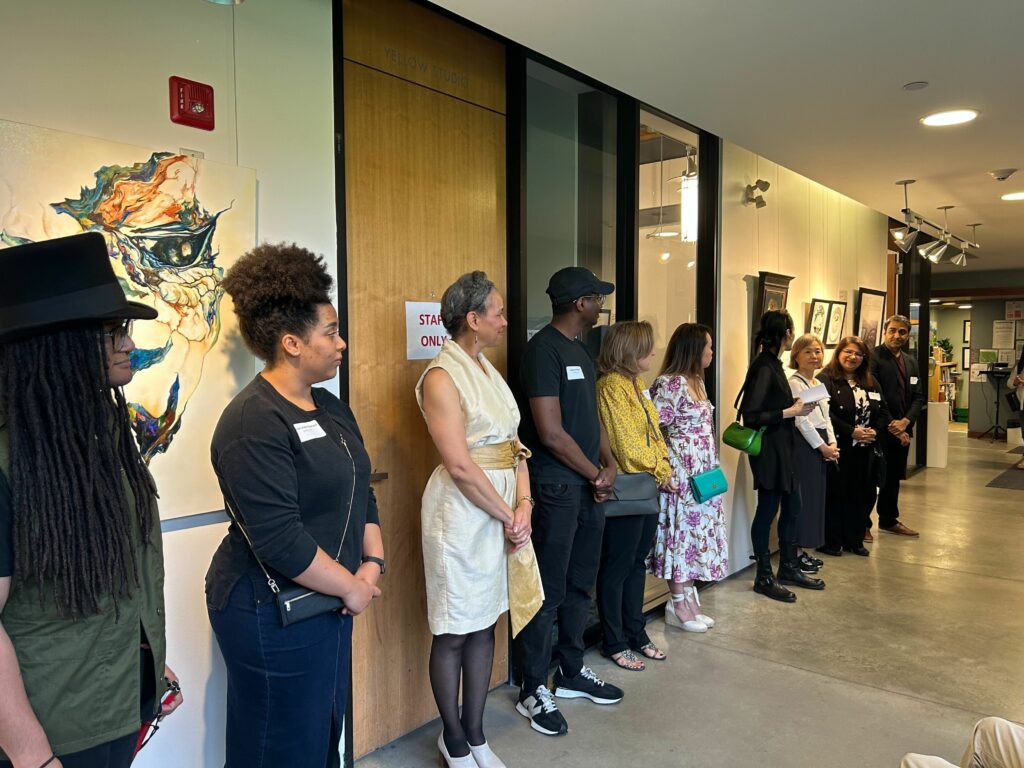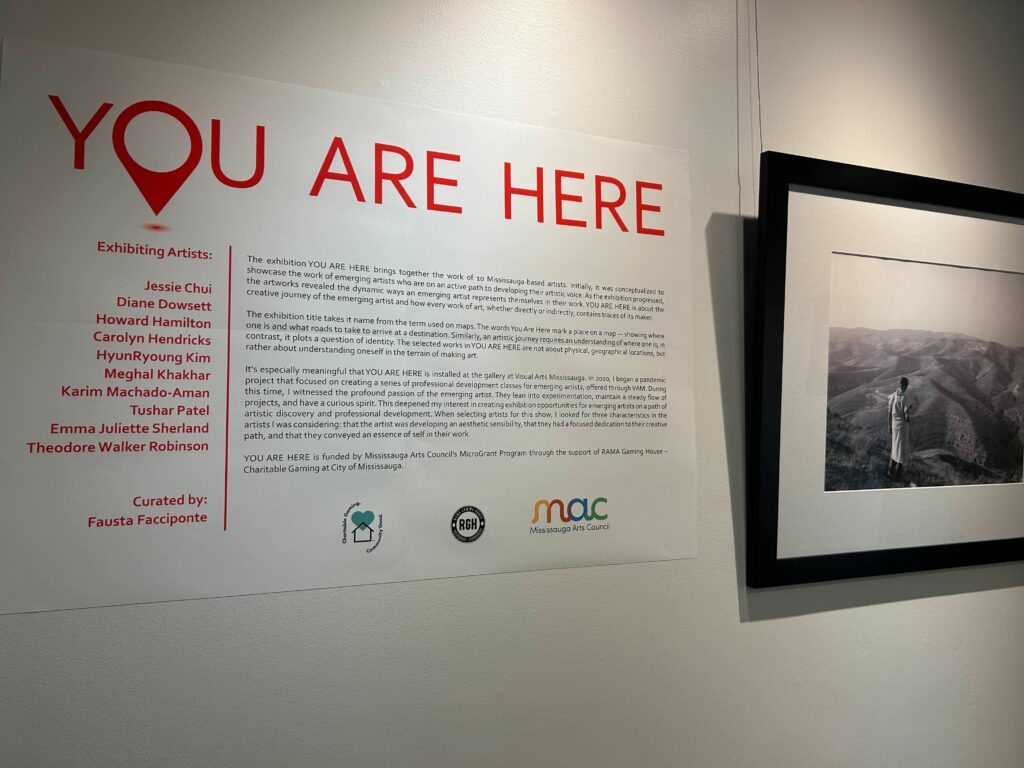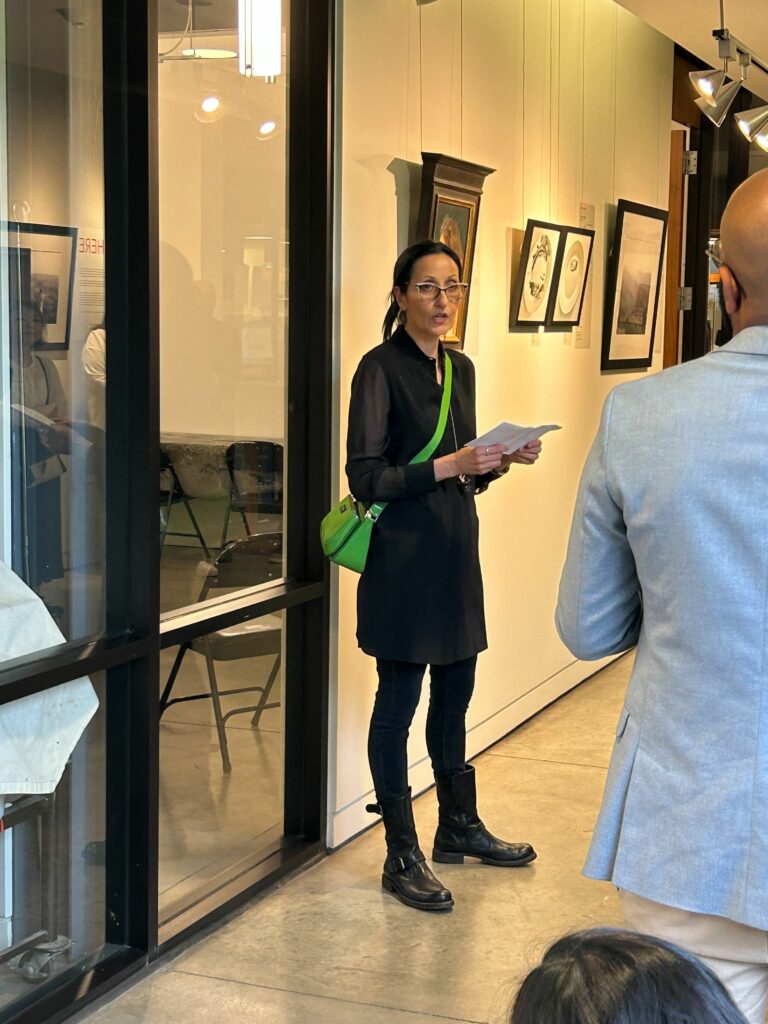 Funded by Mississauga Arts Council through the support of RAMA Gaming House – Charitable Gaming at City of Mississauga.