Radhika Baskar used her 2022 Matchmaker MicroGrant to produce AMALGAM, a cross-cultural fusion music concert. The concert aims to celebrate and explore the Carnatic pedagogies of classical Indian music, native to the veena that Radhika plays, in combination with Western music styles and instruments. AMALGAM aims to reach new audiences and share the universality of music.
The concert features six musicians, including Radhika Baskar on the veena, Adhithi Baskar on piano, Ravi Naimpally on tabla, George Koller on bass guitar, Max Senitt on drums and Sumant Anantharam on the Mridangam.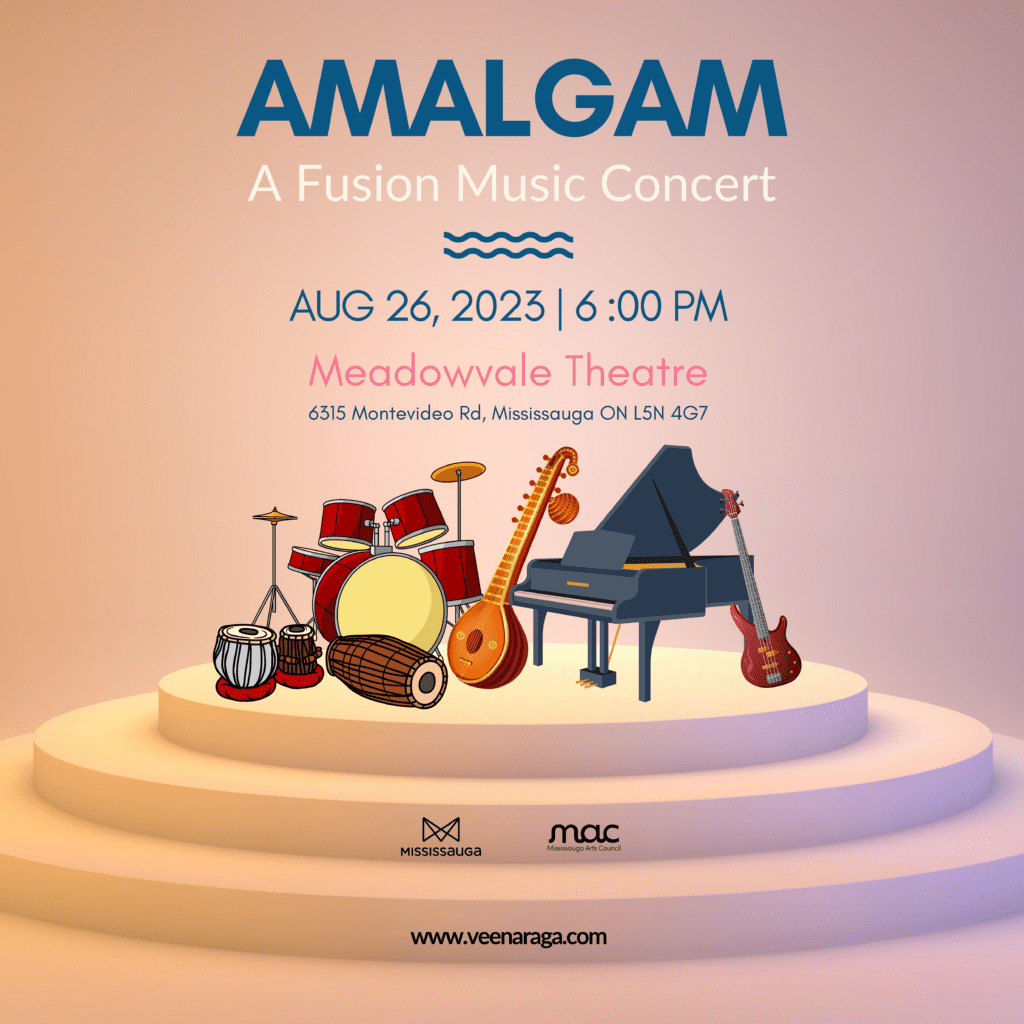 Funded by Mississauga Arts Council through our MicroGrant Program.