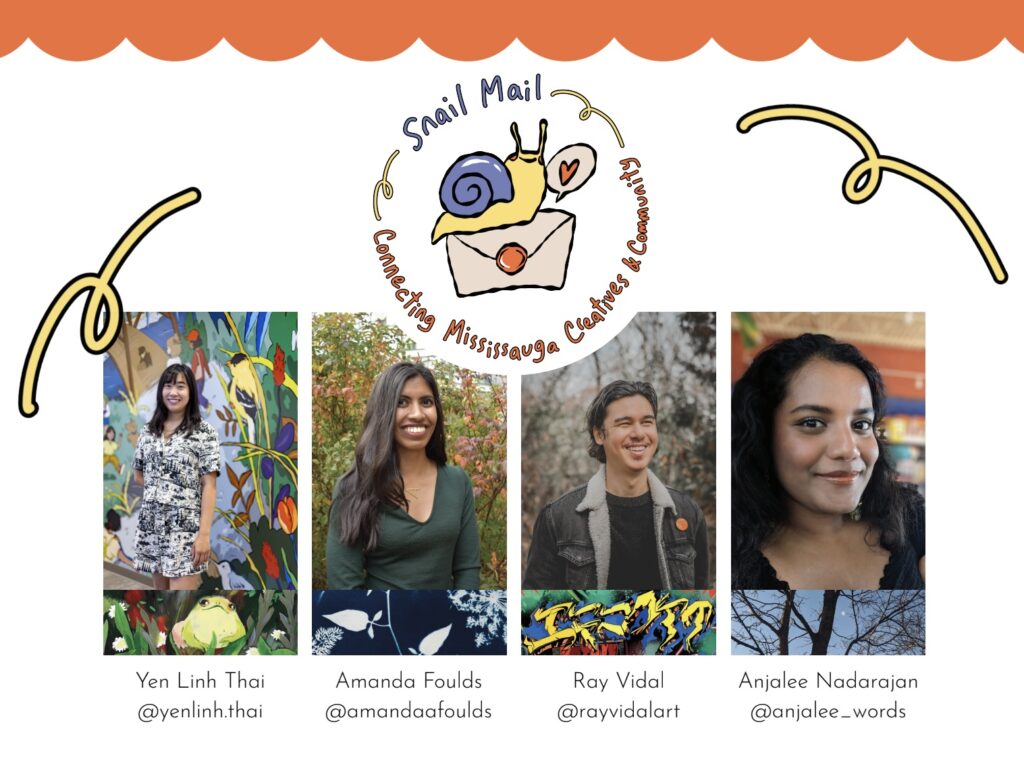 In 2023, visual artist, illustrator, and muralist Yen Linh Thai used her Matchmaker MicroGrant for Snail Mail – an interactive and community-engaged postcard project. Those who sign up will receive a set of four limited edition postcards from local artists and creatives – Anjalee Nadarajan, Ray Vidal, Amanda Foulds, and Yen Linh Thai – for free. Participants will receive one extra postcard to write, draw, collage, or doodle on, and send back to the creatives involved. Archived postcards will be published on Yen Linh Thai's website.
There are a limited number of packages and will be given out on a first come, first serve basis. Learn more and participate here: https://www.yenlinhthai.com/snail-mail-connecting-mississauga-creatives-community
Generously funded by Mississauga Arts Council through the support of RAMA Gaming House – Charitable Gaming at City of Mississauga.