MAC invites creatives to apply for Phase One of their 2021 MicroGrants & Matchmaker MicroGrants Program. Areas include literary, dance, music/animation, and Matchmaker grants.
The Mississauga Arts Council (MAC) announces the return of the MAC MicroGrants program and Matchmaker Microgrant program funding for local creatives. This program is available to individual artists and unregistered groups/collectives living in Mississauga.
---
"We are announcing a range of exciting grant opportunities to enable more talented creatives to connect with Mississauga residents and advance their careers," says MAC's ED, Mike Douglas, "In Phase One of our 2021 MicroGrants, we have opportunities for dancers, writers, and a collaboration for artists and musicians. We are also excited to offer our Matchmaker Microgrants to all artistic practices."
Thanks to RAMA Gaming Centre, through the Mississauga Charitable Gaming Association, we are thrilled to bring back our successful MicroGrant projects, a project for spoken word/poetry tour of underserved or deserving communities, and a project for an online dance video production for dancers, dance groups, and choreographers.
MAC is delighted to initiate a brand-new MAC Funded – Fusion MicroGrant, which will grow partnerships between musicians and visual/digital artists or illustrators to produce an animated music video. This is a two-part grant, part-one a call for song submissions is now open, part-two a call for artists opens in July.
MAC is also pleased to announce the continuation of their successful Matchmaker MicroGrant program, designed to help artists from all artistic practices complete a project or provide career development support. MAC is offering up to $2,500 to match funds raised by sponsorship, investment, and/or resources provided by the artists themselves.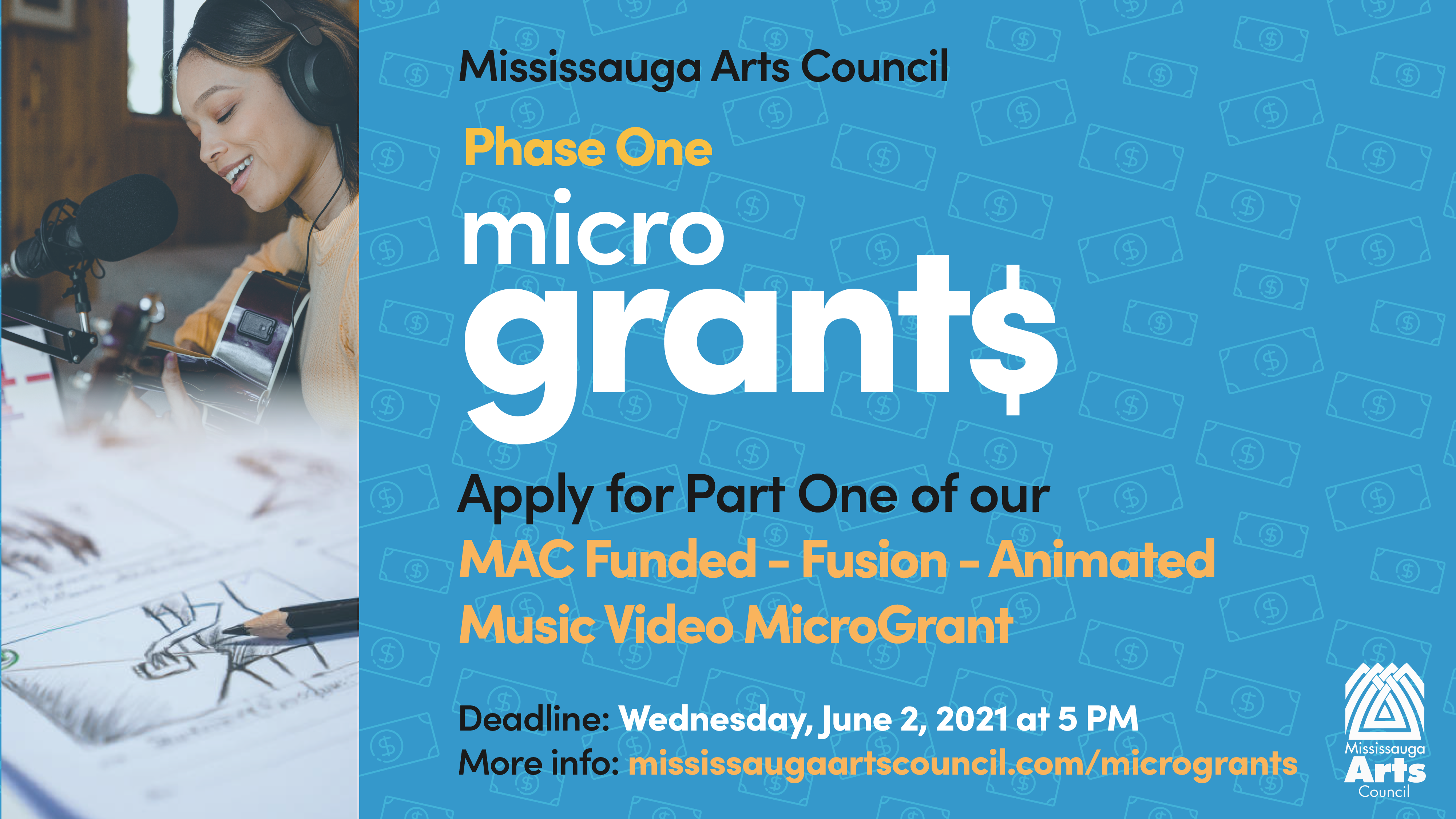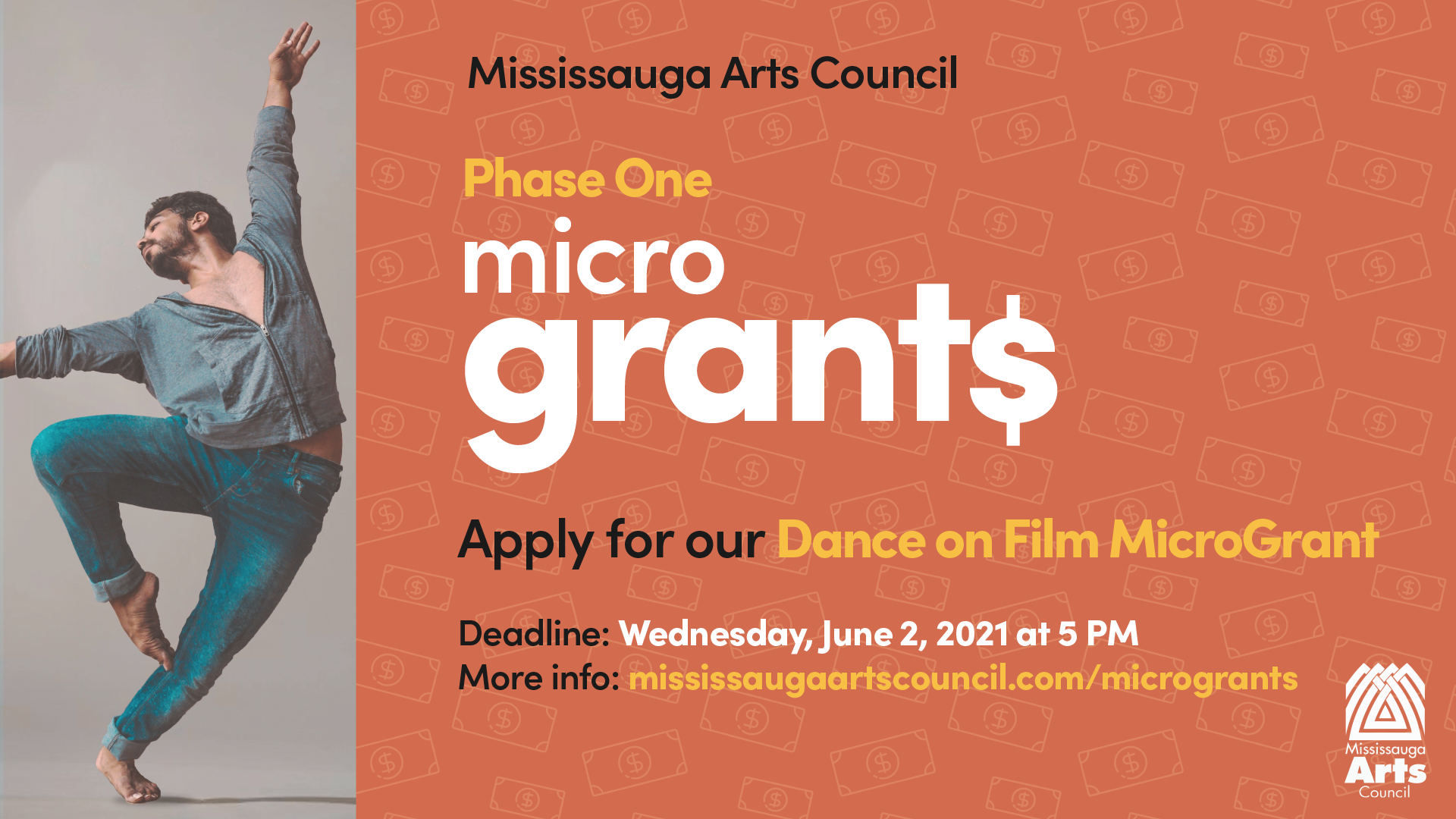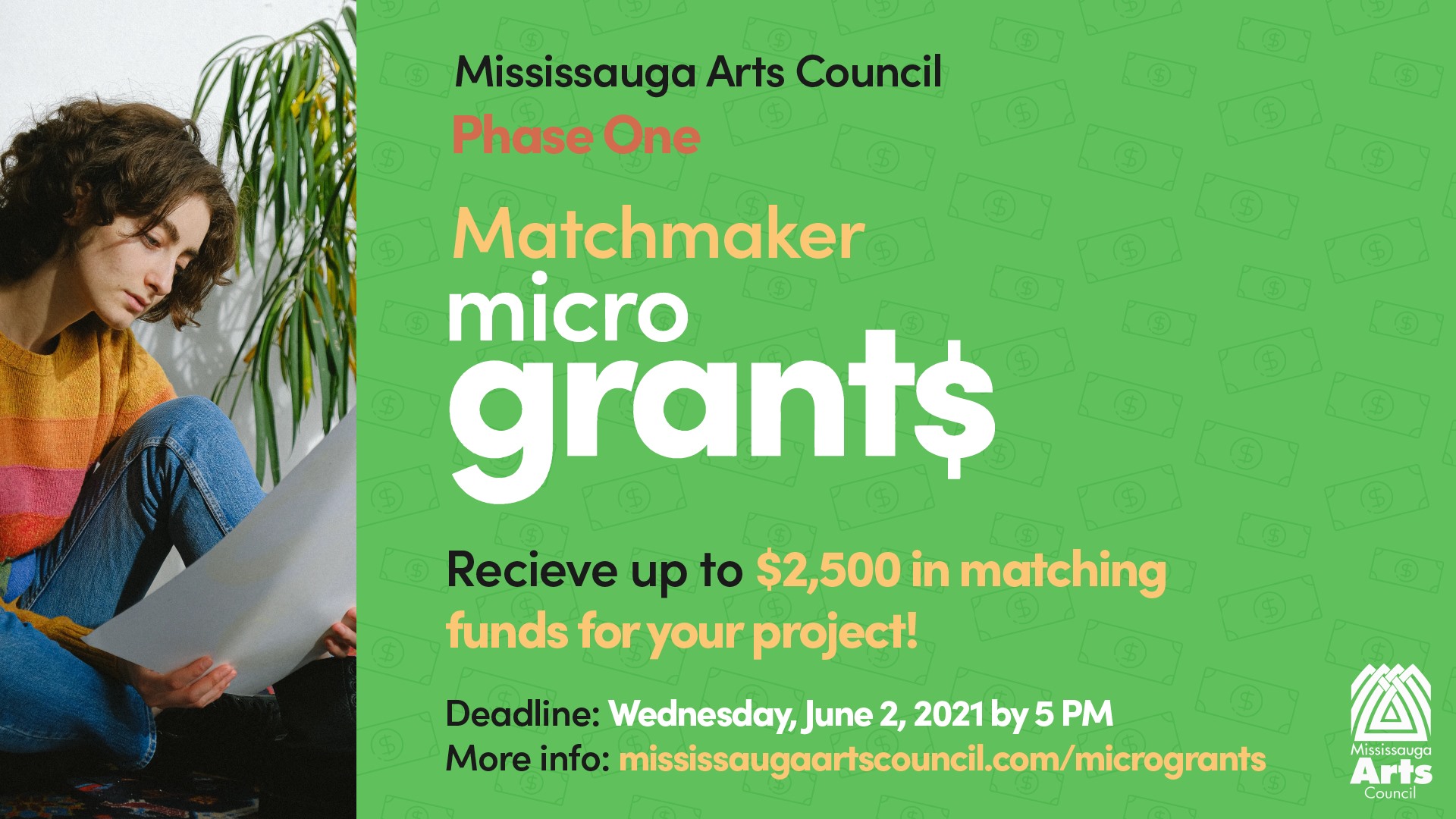 The deadline to apply for Phase One of MAC's MicroGrants and Matchmaker Microgrants is Wednesday, June 2, 2021, by 5:00 PM. Guidelines, criteria, and submission form can be found online at: www.mississaugaartscouncil.com/microgrants/
This is one of the busiest years for new initiatives in the 40-year history of the Mississauga Arts Council. We have fresh new programs and opportunities aimed at enabling the digital transition of the arts online. Stay tuned for news about our upcoming virtual arts hub and marketplace, coming this summer.
---
About MAC's MicroGrant Programs
MAC's dynamic MicroGrant program provides funding for artist-led projects which have a pronounced and impactful connection to the public and bring recognition and increased awareness to the arts across the city. These MicroGrants are made possible through sponsor contributions and MAC's own fundraising efforts.
For more information on MicroGrants, visit: https://www.mississaugaartscouncil.com/programs/microgrants/