There's something new in Port Credit…and it's sure to catch your eye!
On June 21, 2021 – National Indigenous People's Day – Express Scripts in partnership with the Mississauga Arts Council (MAC) has unveiled a brand new art installation near the Port Credit Arena.
This beautiful and eye-catching art installation, Native Spirits, was created by local artist Nyle Johnston from the Chippewas of Nawash Unceded First Nation, and brings the spiritual aspect of Indigenous culture to life through four paintings.
This box kicks off a 4 year partnership between MAC and Express Scripts that will see four utility boxes in prominent locations designed by local Indigenous artists.
View the virtual box unveiling and learn more about the design in this video:
---
About the artist:
Johnston's spirit name is Wiishkoonseh Miigizi'enh means Whistling White Headed Eagle. He grew up in Chippewas of Nawash Unceded First Nation and apprenticed with Storytellers since his youth. A painter, mural artist, traditional storyteller, and traditional helper, Johnston uses his gift of storytelling to connect his peoples' stories of love and healing with the broader world, and offer support to a range of community organizations. His work has been exhibited across many of Canada's most important institutions, from the AGO and ROM to the Evergreen Brickworks and the Chippewas of Nawash Cultural Centre. His artistic practice is focused on illustrating stories of the Anishinaabe Nation in a variety of media in order to raise awareness of their unique histories as they in turn inform his process.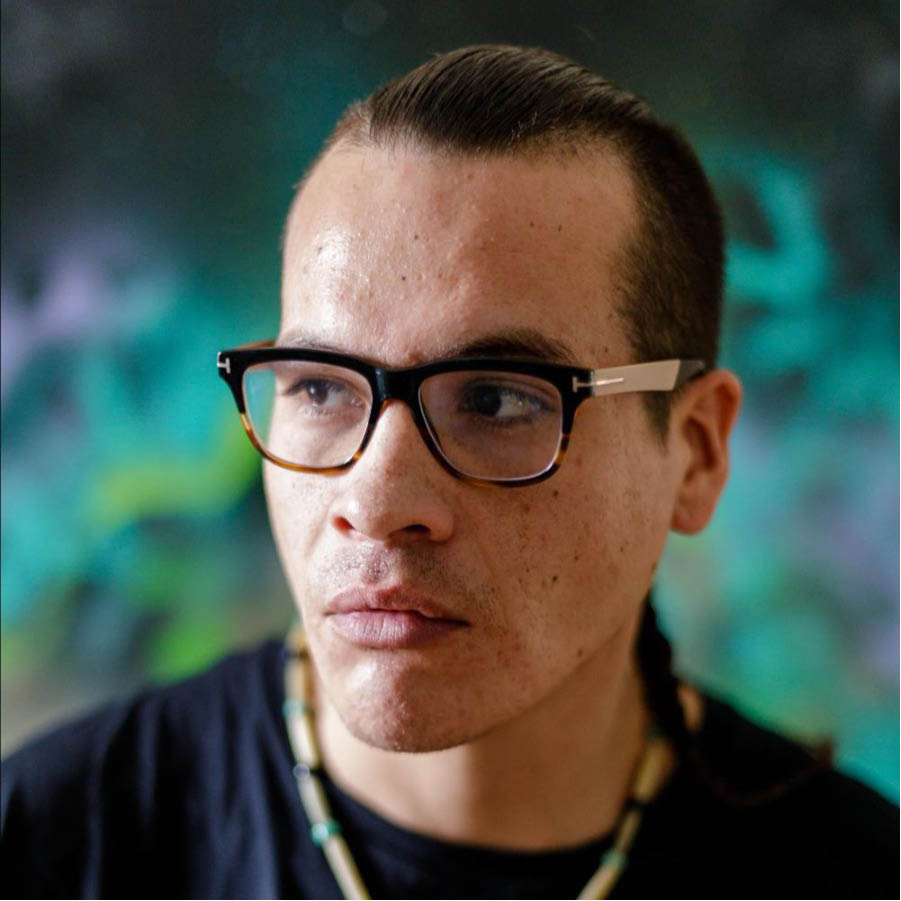 Find this utility box:
The utility box is in Port Credit Memorial Park, near the parking lot of the Port Credit Memorial Arena (40 Stavebank Rd, Mississauga, ON L5G 2T8).
Share with us:
Did you visit or do you plan to visit Nyle Johnston's beautiful work of art? Take a selfie and tag us on social media by using #BoxesAndBanners
Want to see more?
Did you know that MAC has commissioned local artists to beautify nearly 30 utility boxes and 2 murals around the city? Since 2017, MAC has been working with local artists, businesses, and sponsors to tell the city's history visually in publicly accessible art installations.Learn more at: https://www.mississaugaartscouncil.com/programs/boxes-and-banners/
Feature Images by Sherri Murray (MAC)