This eye-catching design by artist David Anthony highlights Mississauga's response to the 1918 Spanish Flu Pandemic
On July 15, 2021 –
MAC is proud to unveil the latest illustrated utility box in our Murals with MAC – Boxes and Banners Program! Kindly sponsored by Alectra Utilities.
This utility box, by acclaimed illustrator and muralist, David Anthony, tells the history of the Spanish Flu Epidemic in Mississauga 100 years ago. Joining in the video reveal is Mike Douglas, MAC's ED, and Matthew Wilkinson of Heritage Mississauga, to look back on this tragic moment in Canadian history, and the lessons we can apply to the current COVID-19 pandemic today.
View the virtual box unveiling and learn more about the design in this video:
---
About the artist:
David Anthony is an illustrator who primarily specializes in large-scale paintings and murals. Arriving on the scene from seemingly nowhere, David's work often depicts his client's cultural heritage: Gujarati Chai Walas, Mumbai's Dabbawalas, Pakistani Truck Art, Kamabala Buffalo Races, Trinidad's Carnival, Women in West Africa, and Lebanese belly dancers are just a sample of his murals many subjects. Though he has traveled across the east, the detail depicted in his murals often leaves people asking how someone who isn't native to these places can depict them so accurately and convey them with such passion. Currently, David is preparing for another Drupati's with Wizcraft Design, the same team that commissioned the incredible fusion of Gujarati and Mumbai lifestyle for Avsar Restaurant at 1400 Aimco Blvd. He also recently finished his first West African mural for Afrolicious.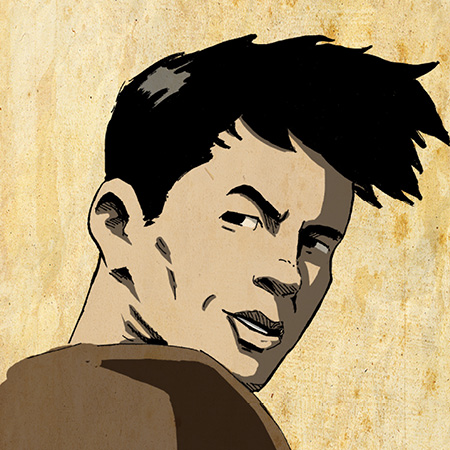 Find this utility box:
The utility box is located at the intersection of Hurontario St and King St W in Cooksville, Mississauga adjacent to the parking lot of the Orchard Family Restaurant (2550 Hurontario St, Mississauga, ON L5B 4A2).
Share with us:
Did you visit or do you plan to visit David Anthony's beautiful work of art? Take a selfie and tag us on social media by using #BoxesAndBanners
Want to see more?
Did you know that MAC has commissioned local artists to beautify nearly 30 utility boxes and 2 murals around the city? Since 2017, MAC has been working with local artists, businesses, and sponsors to tell the city's history visually in publicly accessible art installations.Learn more at: https://www.mississaugaartscouncil.com/programs/boxes-and-banners/
Feature Images by Prince Saquian (MAC)