Mississauga, ON – April 6, 2022
The Mississauga Arts Council (MAC) announces the return of the MAC MicroGrants program and Matchmaker MicroMississauga Arts Council (MAC) is pleased to announce our 2022 MicroGrant program. This year, MAC will provide $36,000 in MicroGrants across six funding streams to artist-led projects and initiatives. MAC invites Mississauga professional artists and arts groups/collectives across all disciplines to apply.
---
"As COVID-19 restrictions start to loosen, MAC's MicroGrant program puts money into the hands of creatives, encouraging them to launch or build a project." says MAC Executive Director, Mike Douglas
Douglas continues, "This year, there are opportunities for filmmakers, theatre artists, dancers, and poets. The Matchmaker MicroGrants are back and open to all artistic practices. And we are introducing the new Arts for Mental Health MicroGrant, for programming using creative experiences for people with mental health challenges." 
Our 2022 MicroGrants are made possible through the contributions of RAMA Gaming Centre, through the Mississauga Charitable Gaming Association. Each winning MicroGrant project will have a public presentation so that audiences in our city can experience these engaging arts initiatives.
This year we are offering six MicroGrant Funding Streams:
Dramatic Short Film MicroGrant ($8,500) is for a filmmaker or writer/filmmaker partnership to create a dramatic short film.
Theatre in the Park MicroGrant ($6,000) is a two-part MicroGrant that will invest in a new theatre piece to be written and performed as a Theatre in the Park experience.
Dance on Film MicroGrant ($4,500) will see a new dance work reimagined as a short film.
Poetry Slam Curation MicroGrant ($2,000) is for a poet/spoken word artist to curate a poetry slam showcase.
Matchmaker MicroGrants (5 x $2,000) is designed to help artists start or complete a project. Artists can receive up to $2,000 in matching funds for money raised by sponsorship, investment, and in-kind contributions.
Arts for Mental Health Program Development MicroGrant ($5,000) will support an artist or group developing and delivering a virtual or in person program, designed to deliver creative experiences to those with moderate mental health obstacles.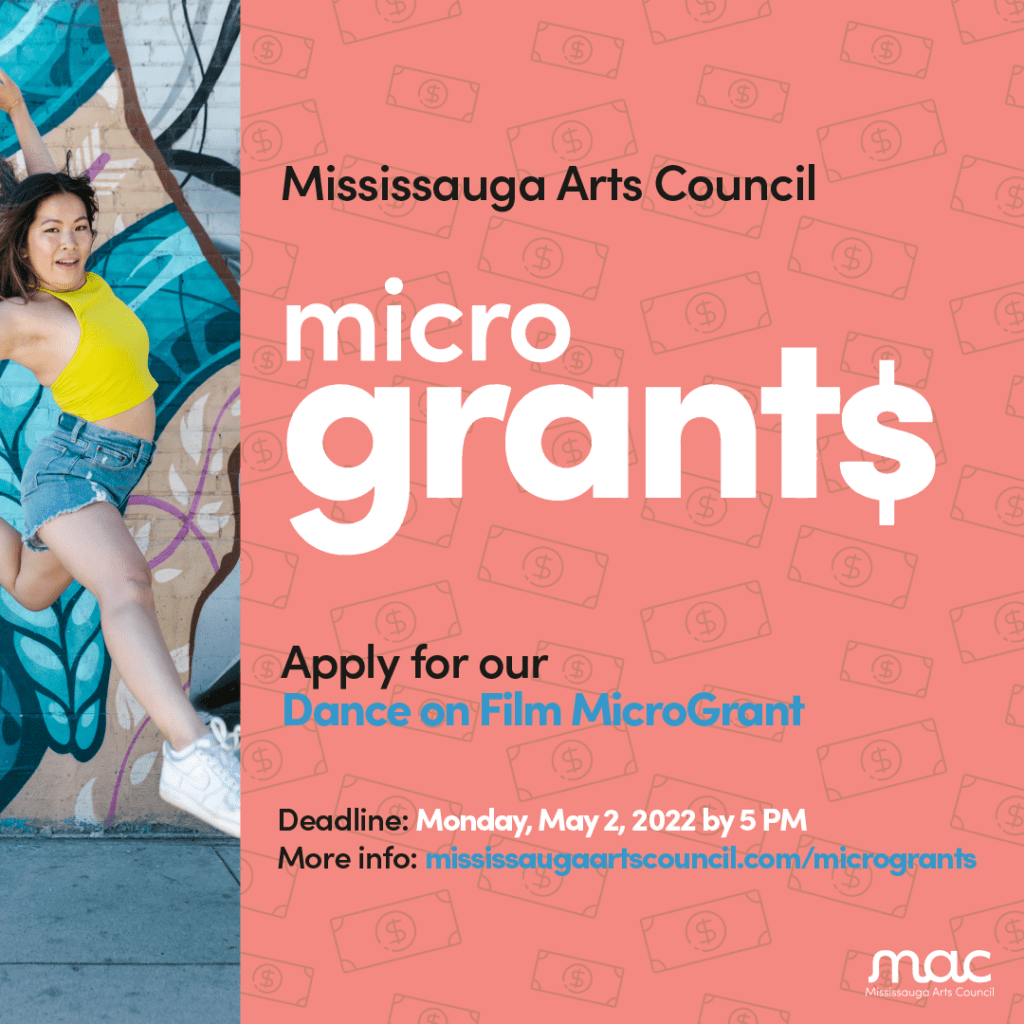 MAC will be hosting a virtual information session on Thursday, April 7, 2022 at 3:00 PM over Zoom. MAC staff will be walking through the guidelines and answering questions about our MicroGrant Program. Register for the meeting here: https://us02web.zoom.us/meeting/register/tZIudeipqjIsG9Fc2MKBabOYrnBJSvA-_27s

The deadline to apply for MAC's MicroGrants is Monday, May 2, 2022, by 5:00 PM. Guidelines, criteria, and submission form can be found at: www.mississaugaartscouncil.com/microgrants/
For more information about MAC's MicroGrant program, please contact:
Sherri Murray, Communications Producer
Mississauga Arts Council
media@mississaugaartscouncil.com 
---
About MAC's MicroGrant Programs
MAC's dynamic MicroGrant program provides funding for artist-led projects which have a pronounced and impactful connection to the public and bring recognition and increased awareness to the arts across the city. These MicroGrants are made possible through sponsor contributions and MAC's own fundraising efforts. 
For more information on MicroGrants, visit: www.mississaugaartscouncil.com/programs/microgrants/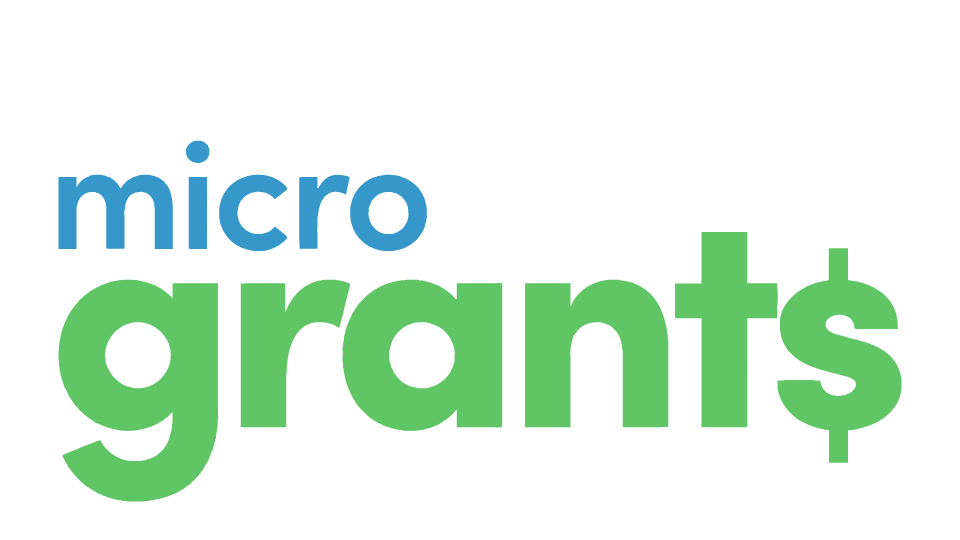 ---
Thank you to our MicroGrant Sponsor