Mississauga, ON – September 15, 2022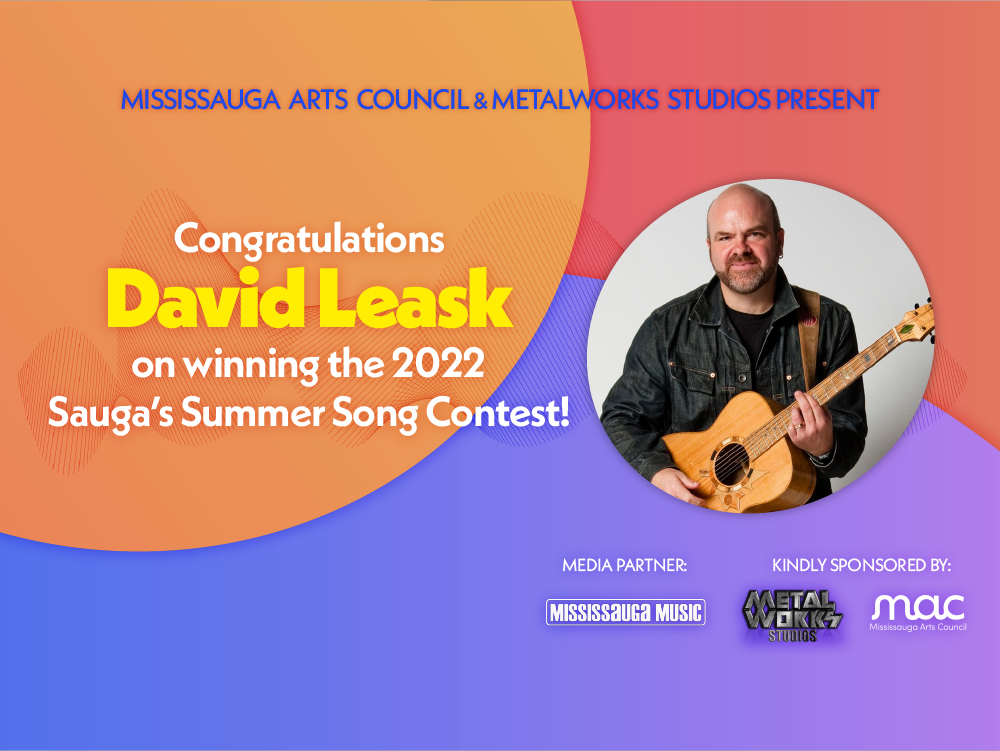 Mississauga Arts Council (MAC) and Metalworks Studios with media partner Mississauga Music are pleased to announce the winner of the 2022 Sauga's Summer Song Contest. We searched across Mississauga to find the next summer hit and the jury unanimously voted for "A Little Bit of My Feet In Your Shoes" by David Leask.
"This song came out of a conversation I had with someone who had a family member struggling with a health issue that wished they could bear some of the burden for that person. This song portrays the gift you give when you let someone help you." says David Leask, 2022 Sauga's Summer Song Contest Winner, "I had been wrestling with this song for a couple of years and the Sauga Summer Song Contest gave me that extra push to get it finished. Thank you Mississauga Arts Council and Metalworks Studios for this incredible prize!"
"We are excited to welcome David Leask to Metalworks Studios to record and mix his song at our studio," says Gil Moore, Metalworks Founder and CEO, "It is always a joy to bring more Mississauga talent to record here and we are looking forward to helping David's music career flourish with this opportunity and seeing what he will accomplish next!"
"This contest provides a stepping stone for winners of this contest to record their song in the best studio in Canada with the hopes this gets played and attracts more attention to more music from Mississauga." says Mike Douglas, MAC's Executive Director, "Onward David, and congratulations on creating a demo with a really smart and catchy arrangement. We look forward to hearing your final song and we'll be ready to help you launch it."
The jurors, Tom Barlow, Juno nominated singer-songwriter; Kate Buote, Programs Manager at Canada's Music Incubator; and Adina V, 2021 Sauga's Summer Song Contest winner, all agreed that David's demo stuck out to them for its impressive groove and arrangement, with a catchy melody and unique lyrical spin that got stuck in all of the jurors' heads. 
Watch the Sauga's Summer Song Contest Winner video announcement here: https://youtu.be/5DxoJ9L_zFk
"David is an accomplished singer/songwriter and we are glad to have him as a part of our wonderfully diverse and talented Mississauga music scene." says Demetrius Nath, Mississauga Music Founder, "We are looking forward to welcoming David Leask as a co-presenter of the Best Local Promoter award at the Mississauga Music Awards on September 16th, 2022!" 
Learn more about the Sauga's Summer Songwriting Contest: mississaugaartscouncil.com/programs/saugasummersongcontest/
---
About MAC
Mississauga Arts Council is a registered charity, dedicated to accelerating progress toward the attainment of our Vision of Mississauga, as a vibrant cultural community where arts and culture thrive! Our mission is to empower the Arts Economy by Creating more opportunities & capacity; Connecting artists to audiences and each other; and Celebrating artists' achievements.
About Metalworks Studios
Established in 1978, Metalworks Recording Studios was originally the creative workspace for the legendary Canadian supergroup Triumph. From these humble beginnings, Metalworks expanded over a 40+ year time span into a six-studio powerhouse that today ranks as Canada's consummate world-class studio facility. Metalworks has been recognized as Canada's Studio of the Year an unprecedented 17 times at the prestigious CMW Canadian Music Industry Awards. Metalworks has become the undisputed leader in the recording studio business in Canada. It is little wonder that Gold & Platinum record awards line the corridors at Metalworks. Learn more: metalworksstudios.com
About Mississauga Music
Mississauga Music's vision is to bring together and nurture Mississauga's community of musicians, businesses, venues, promoters, creatives and the like. They aim to create an integrated platform that will feature the next wave of artists in an effort to highlight Mississauga on a national scale. Learn more: mississaugamusic.com
For more information about the Sauga's Summer Song Contest, please contact:
Sherri Murray, Communications Producer
Mississauga Arts Council
media@mississaugaartscouncil.com
---
Thank you to our Co-Sponsor and Media Partner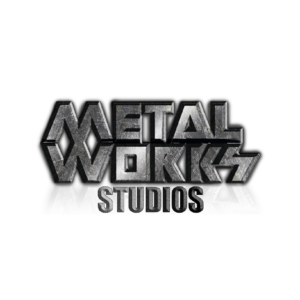 Metalworks Studios
Co-Sponsor
metalworksstudios.com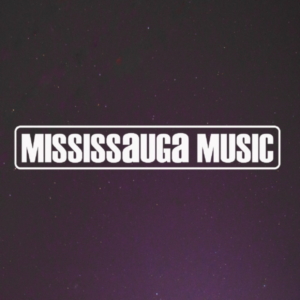 Mississauga Music
Media Partner
mississaugamusic.com