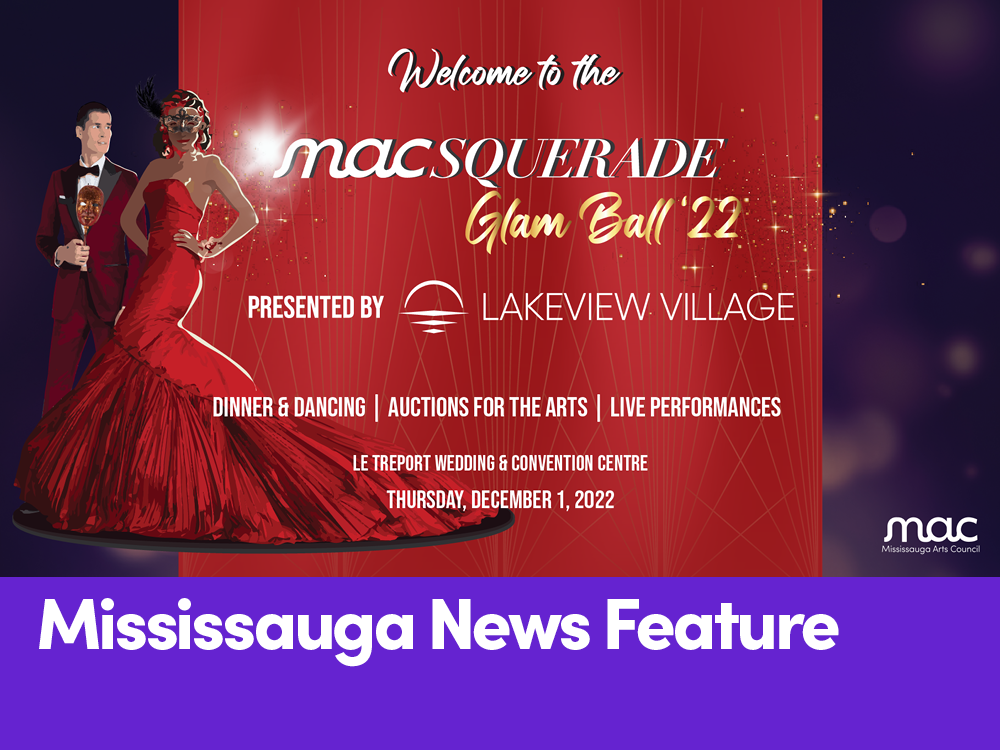 Published on mississauga.com, November 25th, Article by Kyle Marshall.
After a three-year absence, MACsquerade Ball Arts Fundraiser is back.
The event will take place on Dec. 1 at Le Treport Wedding and Convention Centre and will feature live musical performances, a dinner, an awards presentation and both silent and live auctions.
"After three long years, we are so grateful to see the community rallying in support of our city's artists, while enjoying an opportunity to dress up again! The Ball is known as the most fun gala of the year and we take that reputation seriously," said Mike Douglas, Mississauga Arts Council's executive director.
"We'll see friends reuniting for the first time since the last MACsquerade!" he said.
Funds raised will go to support local artists' projects and MAC's new Arts for Mental Health programs. These programs make a significant impact on the well-being of participants and the quality of life in Mississauga.
Festivities will get underway at 6 p.m. with a red-carpet photo gallery and cocktails, followed at 7 p.m. with a gourmet dinner featuring four main courses, the live and silent auctions, the Arts for Mental Health Award presentation, other entertainment, and lots of dancing, with the event wrapping up by 11 p.m.
For more information, including tickets, visit www.mississaugaartscouncil.com/events.