Mississauga, ON – September 26, 2023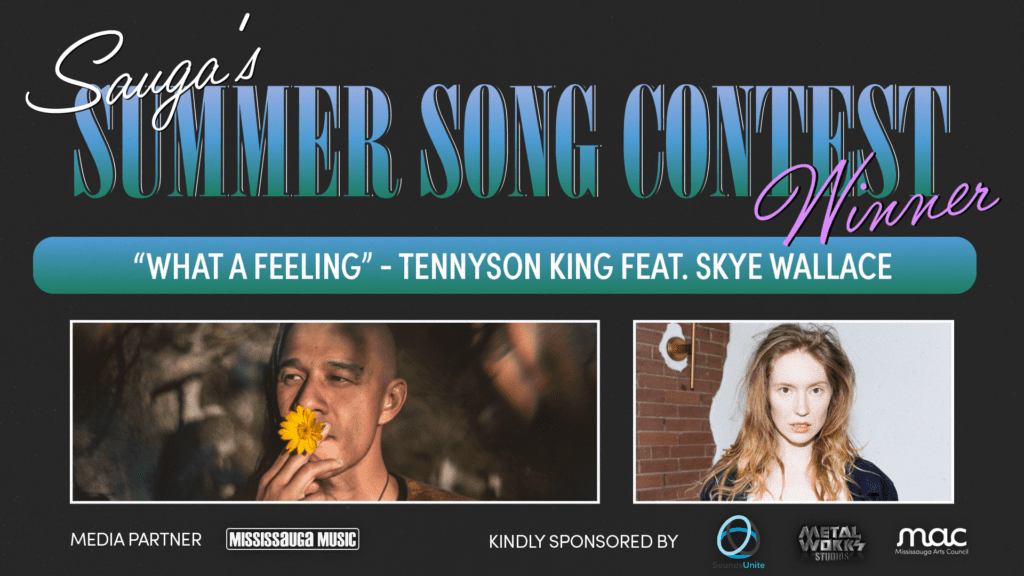 Mississauga Arts Council (MAC), Metalworks Studios, and SoundsUnite, with media partner Mississauga Music, are pleased to announce the winner of the 2023 Sauga's Summer Song Contest. The jury unanimously voted for "What A Feeling" by indie-folk singer/songwriter Tennyson King featuring Skye Wallace.
"This song is about how in the winters in Canada, we tend to go into a bit of a depression, how life gets a bit harder, because of the weather," says Tennyson King, 2023 Sauga's Summer Song Contest Winner. "When the sunshine and summer hits, we get a jolt of happiness, and we're ready to take on the world with a positive and ambitious attitude."
Tennyson wrote this song in collaboration with Skye Wallace, an emerging rock singer-songwriter. Tennyson will receive a mixing and recording session at Metalworks Studios to turn his submitted demo into a mastered track. The Sauga's Summer Song Contest, now in its third year, asks Mississauga musicians to submit their best new summer song to MAC and Sounds Unite, and acts as a platform to lift up local Mississauga musicians and present exceptional talent.
"We congratulate Tennyson King and Skye Wallace for their winning song, 'What A Feeling,' which beautifully captures the essence of Canadian seasons, we're looking forward to hosting Tennyson at Metalworks Studios to transform this crowd-pleasing demo into a mastered track that is sure to resonate with audiences as we get ready for Summer 2024," says Gil Moore, Founder and CEO of Metalworks Studios. "The Sauga's Summer Song Contest, a collaborative effort between Mississauga Arts Council, Metalworks Studios, and SoundsUnite, continues to provide a vital platform for local Mississauga musicians, showcasing their exceptional talent".
"MAC is delighted to have another MARTY Award winning musician from Mississauga see their musical vision realized professionally, at the world class Studios of Metalworks." offers Mike Douglas, MAC's Executive Director, "We can't wait to hear the finished product and hope it makes better known the remarkable talents of Tennyson King and Skye Wallace."
Jurors Asma Ansari, Supervisor, Event Bookings at City of Mississauga; Murray Daigle, Music Producer, Songwriter, and Mixer; and Elyse Saunders, Country Recording Artist, were impressed with Tennyson's demo, stating that the song had strong lyrics, a catchy sound, and that it would benefit exceptionally from full production.
"Tennyson King is a gem of human, driven creative as well as a fantastic songwriter…and if that's not enough, he has multiple Mississauga Music Award nominations & wins under his belt," says Demetrius Nath, Mississauga Music Founder. "I'm thrilled to see him win this year's Sauga's Song Contest, very well-deserved!"
"What A Feeling" is slated to release in Spring/Summer of 2024. Follow Tennyson and MAC to stay in the loop.
Learn more about the Sauga's Summer Songwriting Contest: mississaugaartscouncil.com/programs/saugasummersongcontest/
---
About Tennyson King
Born in Hong Kong, raised in Canada, Tennyson King is an award winning nomadic indie folk musician. He captures audiences – first with his reverberant, edgy sound and then with his humorous stories of life-on-the-road. He often appears solo in great halls to small intimate theatres or brings in the band on the big festival stage to create a huge sound surely to get everyone moving. Tennyson embodies indie folk rock infused with earthy roots and pop, subtly laced in psychedelic ear candy. Check him out here: tennysonking.com
About Sauga's Summer Song Contest:
Sauga's Summer Song Contest was first established in summer of 2021 by Mississauga Arts Council (MAC) in partnership with Metalworks Studios. This impactful contest is juried by a panel of music business peers and was created to help local Mississauga musicians get their summer demos off the ground and into the prestigious Metalworks Studios for a free recording and mixing session. Learn more: mississaugaartscouncil.com/programs/saugasummersongcontest/
About Metalworks Studios:
Established in 1978, Metalworks Recording Studios was originally the creative workspace for the legendary Canadian supergroup Triumph. From humble beginnings, Metalworks expanded over 40 years to become a six-studio powerhouse that today ranks as the undisputed leader in the recording studio business in Canada. It is little wonder that Gold & Platinum record awards line the corridors at Metalworks. Learn more: metalworksstudios.com
About SoundsUnite:
Metalworks Studios has launched a new education, creation, and collaboration platform called SoundsUnite. Their mission is to bring ad-free music education to students at elementary, high school, and post-secondary institutions as well as disadvantaged communities across Canada. Learn more: soundsunite.com
About Mississauga Music:
Mississauga Music's vision is to bring together and nurture Mississauga's community of musicians, businesses, venues, promoters, creatives and the like. They aim to create an integrated platform that will feature the next wave of artists in an effort to highlight Mississauga on a national scale. Learn more: mississaugamusic.com
For more information about the Sauga's Summer Song Contest, please contact:
Sherri Murray, Communications Manager
Mississauga Arts Council
media@mississaugaartscouncil.com
---
Thank you to our Co-Sponsors and Media Partner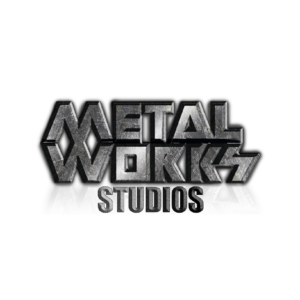 Metalworks Studios
Co-Sponsor
metalworksstudios.com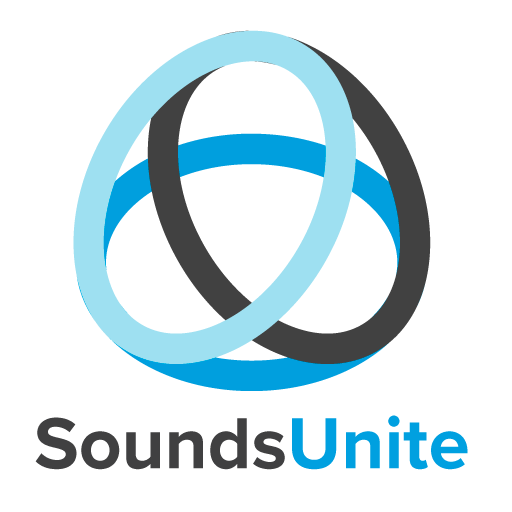 SoundsUnite
Co-Sponsor
soundsunite.com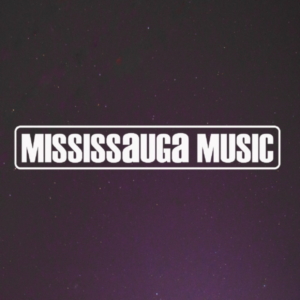 Mississauga Music
Media Partner
mississaugamusic.com