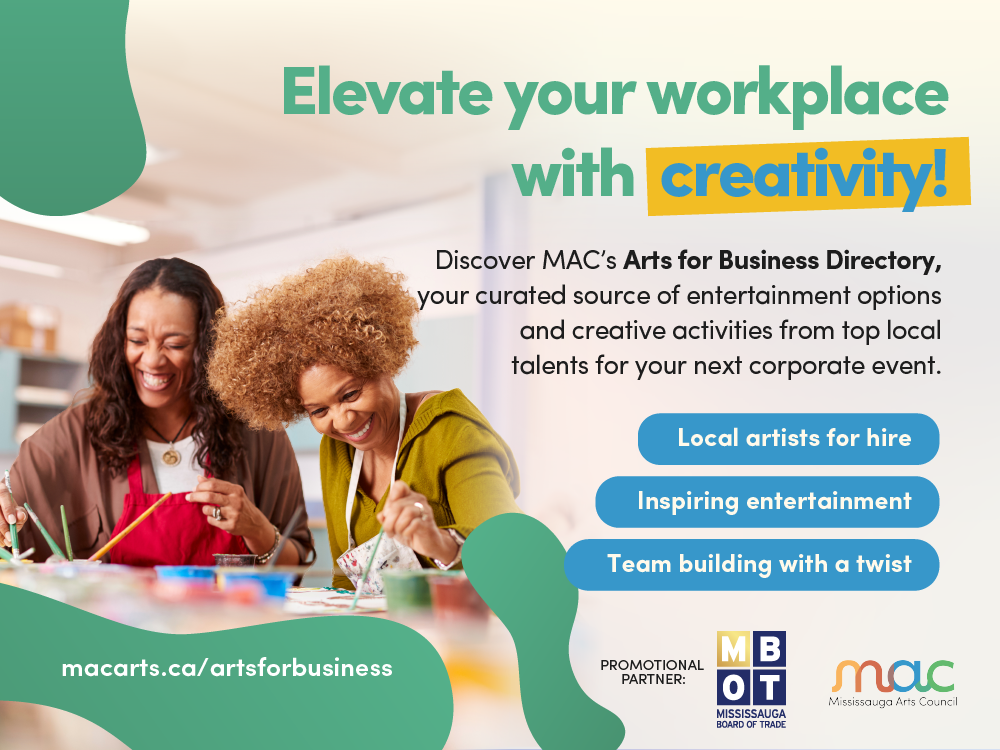 The third edition of Mississauga Arts Council's Arts for Business Directory is out now, featuring 55+ curated professional artists for corporate entertainment and team-building.
Looking to add a creative splash to your company events? Check out MAC's Arts for Business Directory! With over 55 creatives in a variety of disciplines, the directory offers curated options for entertainment and corporate team-building.
The directory includes musicians of all genres, performers, visual artists, writers, photographers, and so much more. Whether you need live music for your next networking event, face painters for your company picnic, or instructors for an employee wellness day, MAC's Arts for Business Directory has you covered. Explore the directory below.
Thank you to our Promotional Partner, Mississauga Board of Trade.