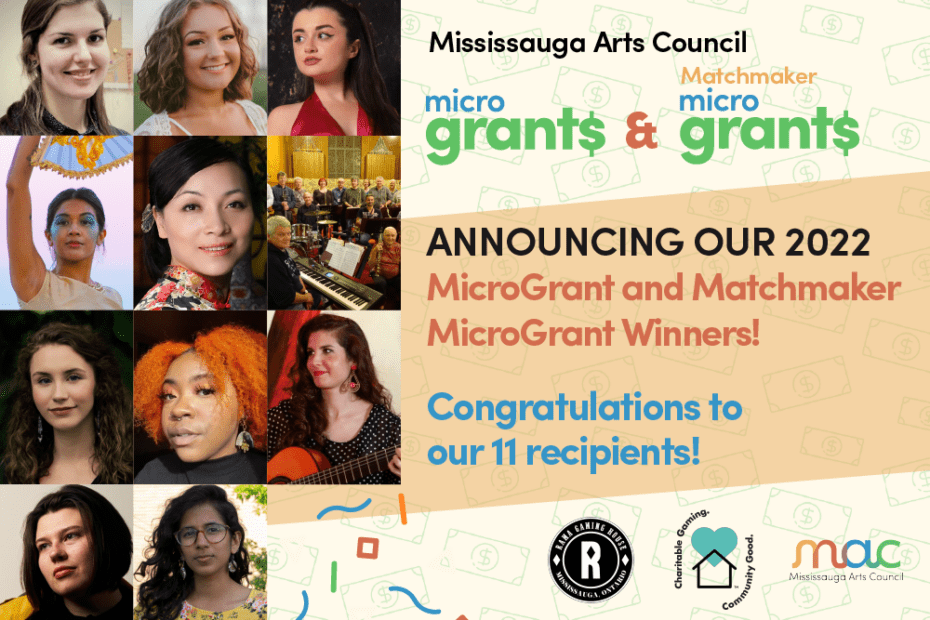 June 16, 2022June 15, 2022
MAC announces the 11 winners of $38,000 in funding to artist-led projects across all artistic practices.
March 31, 2022April 7, 2022
Mississauga Arts Council (MAC) is pleased to announce our 2022 MAC MicroGrants. This year, MAC will provide $36,000 in MicroGrants across six (6) funding streams to artist-led projects and initiatives.